Pebble Smart Watch Gets A New Color And A Delay
The Pebble Smart Watch is running into a typical Kickstarter problem where overfunded projects face delays after the campaign ends.
The Pebble team recently announced on Kickstarter that it won't meet the estimated September shipping date it had since the start of the campaign. The cause for the delay is essentially because the device was so popular on the crowd-funding website.
The original shipping estimates assumed the team would only sell 1,000 Pebble watches by the end of the project. The campaign proved much more popular however, and now the team has to fulfill 85,000 orders for the watch. The increase in orders means it takes more time to produce the watches.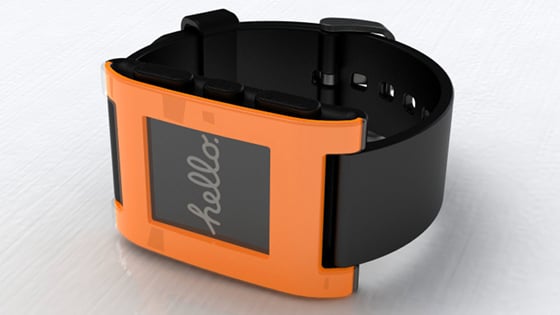 The Pebble team is working on a way to get the device out to users as soon as possible. To do that, the team needs to ramp up mass production on the watch.
There's no new estimate for the Pebble Smart Watch, but the team wants to get it out as soon as possible.
The same announcement also showed off the new color for the Pebble: orange. Kickstarter backers can choose between the new orange, black, white, and red. All four colors will also be available to others who pre-order the smart watch whenever it goes on sale.
Given the estimates the Pebble team worked with before the Kickstarter project took off, the delays aren't that surprising. We hope the device can ship sometime before the holidays, and that it works as well in person as it does in the demo video. There is a danger that it doesn't turn out as expected, but we're optimistic about the Pebble's final form and its future.

As an Amazon Associate I earn from qualifying purchases.