Pebble Smartwatch Release Date Inches Closer
The Pebble smartwatch recently made its way through the FCC, bringing it one step closer to release according to an Engadget report.
The Pebble smartwatch is a watch that connects to any smartphone via Bluetooth. The watch can receive information from smartphones such as the weather, missed calls, number of emails and messages. To make the information readable during the day, the Pebble smartwatch uses an E-Ink display along with a few buttons on the side to control it.
The Pebble started out as a Kickstarter campaign that drew a lot of attention and set records on the website. The team behind the Pebble originally hoped to have the Pebble out by September, but a series of delays put the watch's release into sometime next year with no specific shipping date.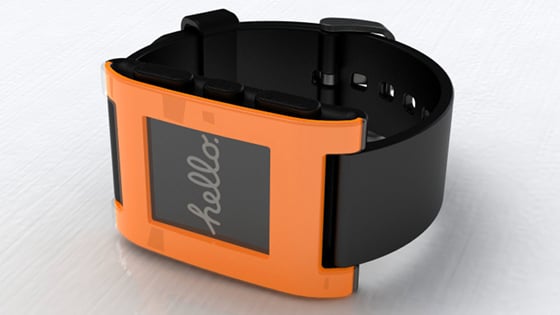 Passing through the FCC proves the Pebble watch is a real device, and could mean that it will come out soon. The FCC report on the device includes a number of images of the smartwatch, complete with a teardown. The report also includes an owners manual so anyone can read up on how to use the smartwatch.
Since the success of the Pebble smartwatch, many other smartwatches have appeared including the MetaWatch which launched a Kickstarter campaign after the Pebble but still managed to ship before the Pebble. The MetaWatch uses an E-Ink display like the Pebble, and has many of the same features.
Sony also makes its own SmartWatch which uses a version of Android and a OLED touchscreen display, though it only works with Android smartphones. The Pebble and other smartwatches will work with both Android and iPhone.
There's also a recent rumor that Apple will produce its own smartwatch for release in early 2013. The rumor seems doubtful, though early iPhone 5 rumors talked about smartwatch-like functionality in the iPod nano.

As an Amazon Associate I earn from qualifying purchases.