Pebble Review: Disappointing With Limited Apps, Especially for iPhone
The much-anticipated Pebble Smartwatch has arrived! The popular Kickstarter project, now available for pre-order, precedes the rumored Apple iWatch. But should buyers wait? Or get the Pebble?
The Pebble watch promised users a cool smartwatch that connected to iPhone or Android phones. Apps were promised to extend phone control to the wrist for music, to receive notifications and get buzzed when there was a call. The user could keep their phone in a pocket, bag or purse.
However, after reviewing it, the promise seems largely unmet for now. The included "apps" do very little and third-party apps are nonexistent on iOS, with only a few on Android.
Pebble Smartwatch Build Quality
The Pebble packaging looks low-budget; like a toy watch a child might get out of a cereal box, not a $125 watch. The plastic housing, oversized watch face and ugly rubber watch band scream low-budget.

The Pebble's display is bright under good light and a backlight shows text in the dark.
We like the easy connection of the Apple MagSafe-like connector on the charging cable, except it detaches too easily. Owners can't get a replacement or second cable if they lose or break theirs. That's why we'd prefer a more ubiquitous standard: like a mini or micro USB charger.
Design and Function
Thanks to the buttons, the Pebble watch looks funny. Fashionistas will balk at wearing it. Replacing the ugly band won't turn it into an elegant timepiece: it's still a thick slab of plastic on a wrist.
The Pebble connects to a phone via Bluetooth. The connection remains solid… most of the time. Occasionally the iPhone displays a message asking permission to communicate with the Pebble. This shouldn't happen and makes the Pebble less useful.
Apps Missing
An firmware update coming soon will extend the watch's third-party app abilities, but right now there are few apps for either Android or iOS. The user can install a few watch faces, but right now that's it.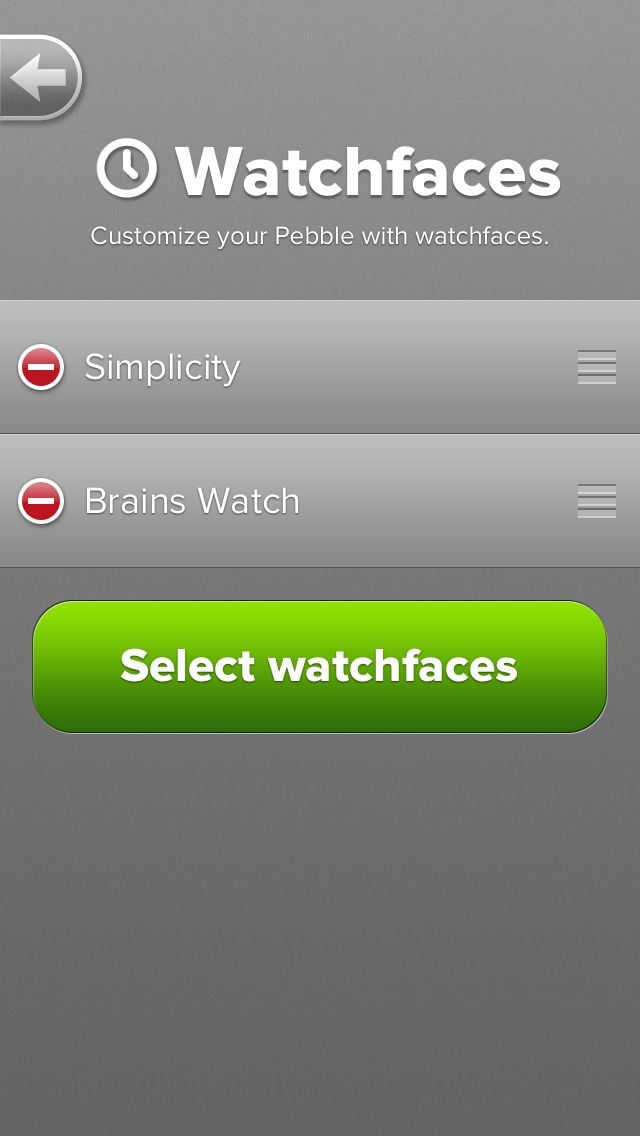 A few apps in the Google Play store extend the watch for Android users. The free Pebble Notifier sends more notifications to the watch than Pebble's own app. There's also Augmented Smart Watch, at $4.20, with even more notifications.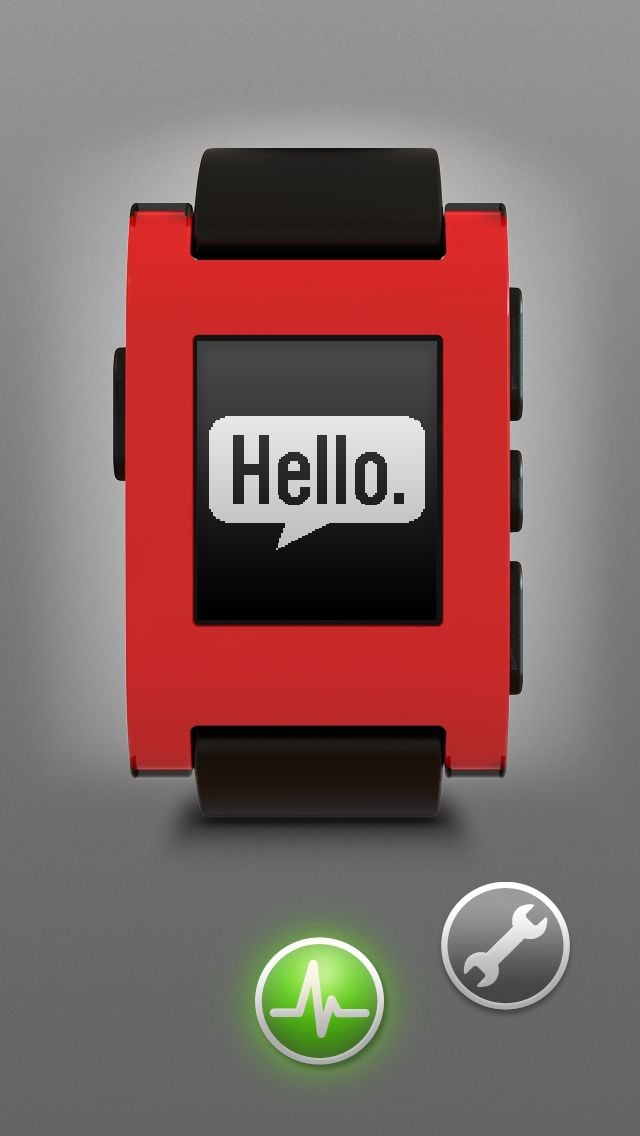 Out of the box we now get notifications for email, text messages, appointments and phone calls. Users can control media playing on their phone. That's pretty much it on iOS.
The Android Pebble app also includes a strange bug unique to Samsung Galaxy S3 phones. Whenever a user opens a folder of apps on their home screen, the Android Accessibility feature announces the opening and closing of the folder. Pebble knows about the issue.
Verdict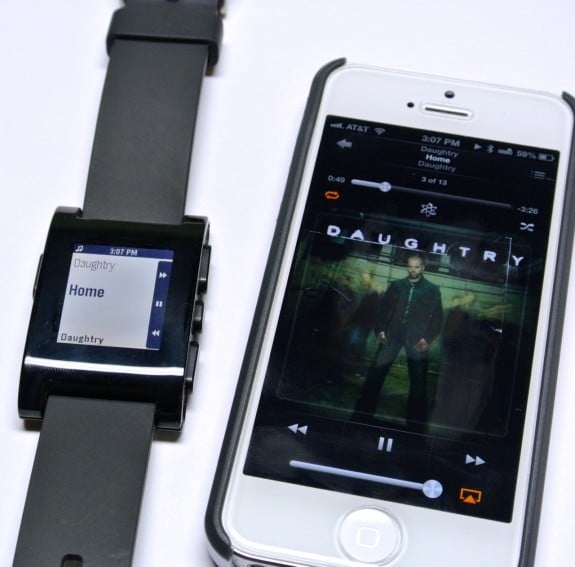 We currently can't recommend Pebble. For the early $125 Kickstarter price, the watch doesn't do enough. Now it costs $150 to pre-order. More apps and better build quality might make it a worthy price someday. iPhone and Samsung phone users should stay away. Other Android phone users might get more use if they don't mind the ugly look.

As an Amazon Associate I earn from qualifying purchases.