Pebble Watch SDK Now Available Alongside OS 1.1 Update
The Pebble SDK is now available, giving developers a chance to create their own apps or watch faces for the smartwatch.
The new Pebble SDK opens the Kickstarter smartwatch to anyone who wants to create their own app for it. Those apps can include something mundane like a new watch face for the small e-paper display, or something complicated like a game. The watch has a 144×168 1-bit display, a 3-axis accelerometer and a Cortex-M3 ARM processor that developers can take advantage of.
Read: Pebble Watch Review
New apps may take a long time to get onto the watch depending on how ambitious the developers are, but the first ones should start coming out soon. Third-party apps should help expand the uses of the Pebble watch, which is an attractive offer to owners.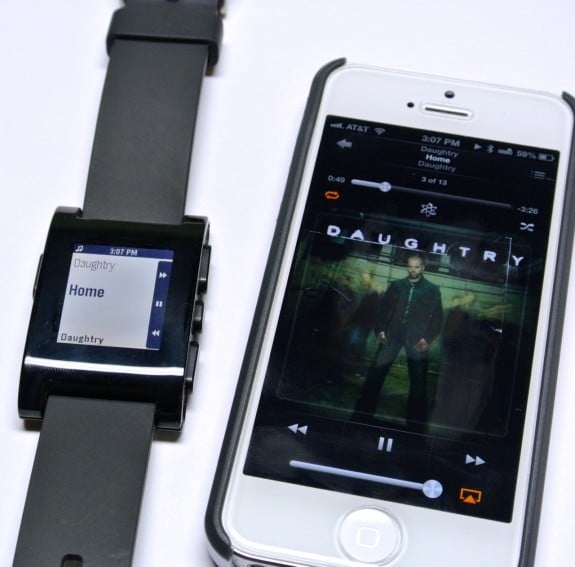 The Pebble team also released an update to the smartwatch in Pebble OS 1.1, which fixes a number of issues. Users need the new firmware update to download third-party watch faces for their Pebble. The update also fixed some power issues that cause shorter battery life when connecting to an iOS device.
The new update improved the battery indicator for the Pebble smartwatch, and it should now report a more accurate battery percentage. Users can now help save the battery with new options to turn off vibrations for notifications and option to keep the backlight off even when the accelerometer detects movement or a tap.
Bug fixes for the Pebble OS 1.1 update include fixing issues that caused the music app to crash when the user turned off Bluetooth and an issue where the watch would crash when an iOS user received an email with no subject.
The Pebble team is still working on getting the smartwatch out to all who backed the project on Kickstarter, and these new updates should make the watch that much better for users still waiting for pre-orders to ship.

As an Amazon Associate I earn from qualifying purchases.