Pegatron Cutting CDMA iPhone 4 Production by 50%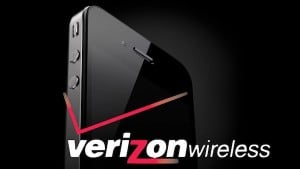 In a report published by DigiTimes, suppliers indicated that Pegatron, responsible for manufacturing the CDMA version of the Apple iPhone 4 for Verizon Wireless, may be scaling back production of the flagship smartphone by as much as 50 percent. If true, the 10 million production number may now only be 5 million.
Details were not given, and nor were the reasons, as to why Pegatron was allegedly asked by Apple to scale back production of the iPhone 4. Despite early speculations that early sales number fizzled, rather than sizzled, for the CDMA version for Verizon Wireless, the carrier has said otherwise indicating that a majority of the sales were done online.
Demand for the Verizon iPhone model was high since AT&T had launched the first iPhone as there were a number of consumers who loved the Apple smartphone but did not want AT&T as their service provider.
One possible reason for the scaled back production of the iPhone 4 for Verizon was given by Electronista, which is speculating that Pegatron may be ramping down iPhone 4 production to get ready for iPhone 5 production. Apple's next-generation iPhone 5 isn't expected to go on sale until September, a departure from the usual summer launch schedule. However, as Pegatron would only need to fulfill Verizon's iPhone 4 demands for about two more quarters, production may be cut in advance to accommodate for the demand of the iPhone 5 when that model is released.
In its earnings call, Verizon was optimistic that it could sell 11 million iPhone smartphones in 2011. Perhaps that figure was made taking into account both iPhone 4 and iPhone 5 sales.

As an Amazon Associate I earn from qualifying purchases.