Pegatron Lands Apple Order for 15 Million iPhone 5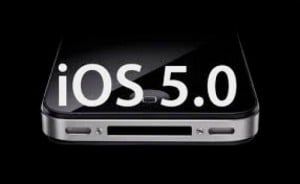 Component-makers estimate that Pegatron may have secured a contract to manufacturr 15 million units of Apple's next-generation smartphone, speculated to either be labeled as the iPhone 4S or the iPhone 5. The company had worked with Apple on developing and making the CDMA iPhone 4 for Verizon Wireless in the U.S. market.  Those sources also told DigiTimes that the new iPhone is not much different from the existing iPhone 4.
Pegatron may already have units of the iPhone 4S/iPhone 5 ready for shipment and the model is expected to ship in September according to sources.
DigiTimes is also reported that Pegatron is looking to fill the void in its manufacturing plant due to the loss of a manufacturing contract from Asustek Computer, and the firm may be looking to secure contracts from Apple for MacBook notebooks as well as iPads. To diversify its manufacturing, Apple may be giving Pegatron a small contract for iPad manufacturing in 2012.

As an Amazon Associate I earn from qualifying purchases.