Penultimate Update Brings a Few Nice Changes
Penultimate has been my down and dirty note taking App for the iPad for quite sometime. I use it almost religiously in rehearsals and meetings. Owned by Evernote, there is a seamless syncing that brings all of my Penultimate notebooks into Evernote for archiving. Other digital note taking Apps have more features and in a way you can say that Penultimate is bare bones. I've used most of the iOS note taking Apps that feature digital inking and some of the smart stylus selections that work with specific Apps. But when it comes to the work I do, a dumb stylus and Penultimate is usually the comfortable and efficient choice.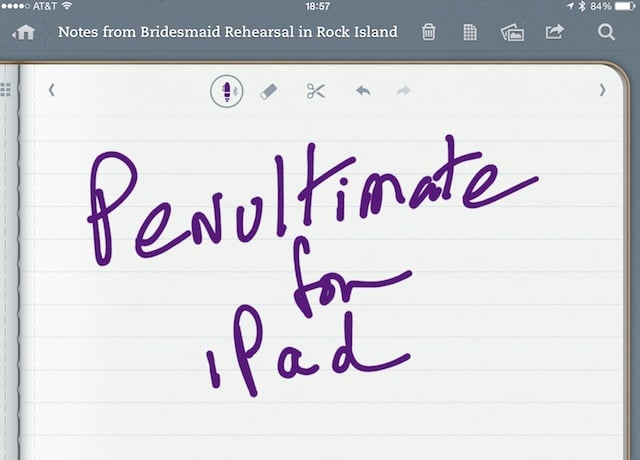 Evernote recently pushed through an update to Penultimate (now at version 4.0) that offers a few new nice features that don't add too much new functionality. But the new additions are welcome and work well.
First up is a small change that has been needed for quite some time. You can now turn pages in a notebook by swiping in from the side of the screen. That sounds like a no brainer for a touch device and an App that has existed for so long, but it is a new feature. Previously you needed to tap an arrow key or the page number at the bottom of the page to turn pages. This small subtle change makes it much easier to review notes.
Second, Evernote has made improvements in pen and ink color selection. The pen and color selection menu has been redesigned. You can now set a color for each pen width and you can switch between pens without having to re-chose a color after making the switch.
Third, when your notes are synced to Evernote there are clearer page definitions with a gray border around each page. This makes it easier to page through those notes in Evernote and also easier to distinguish the digital ink.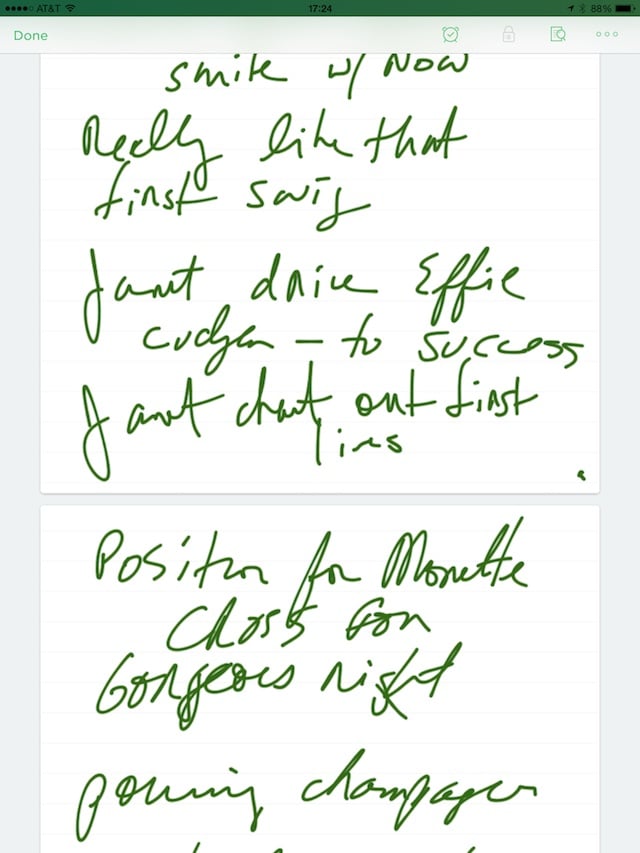 Lastly, for those who use the Jot Script stylus it is now easier to connect that stylus and maintain a connection. This along with performance improvements in the App have improved how the Jot Script stylus works in my testing. GBM readers will remember that I had quite a few difficulties with the original Jot Script stylus and its eventual replacement.
If you haven't tried Penultimate it is available for free on the App Store.

As an Amazon Associate I earn from qualifying purchases.