Perfect Photo: Simple and Advanced iPhone Photo Editing
Perfect Photo may not make your iPhone photos perfect, but you can get a step closer with this simple yet somewhat powerful photo editing and sharing app. The attractive interface and useful editing tools, filters and sharing features gives iPhone photographers more control than iOS 5's built-in photo editing features.  Perfect Photo replaces my previous favorite photo editing app, Photogene.
Why am I going with Perfect Photo? I like the simple editing interface.  Also, I now use the built-in iPhone 4S camera app instead of Camera+, partly because I can quickly launch it by pressing the Home button three times in quick succession. Apple's own photo editing tools are simple, but have very limited capabilities.
Users can take a photo using the Perfect Photo or load from the camera roll.  After loading a photo, you will see a row of icons across the top of the display. Tapping the paint icon  to edit the photo gives you the option to use the following 16 manipulation tools:
Crop
Rotate/Flip
Alignment
Brightness/Contrast
Gamma
Exposure
Shadows
Highlights
Levels
Hue/Saturation/Lightness
Color Balance
Color Temperature
Sharpen
Denoise
Red Eye Reduction
Spot Healing.
Each of these helps you make your pictures look better. Like all photo editing apps you can over do it, but you get some help. For example the Sharpen tool has sliders for the amount of sharpness and the radius. The provides a side-by-side comparison to show quickly how your edits look as you go.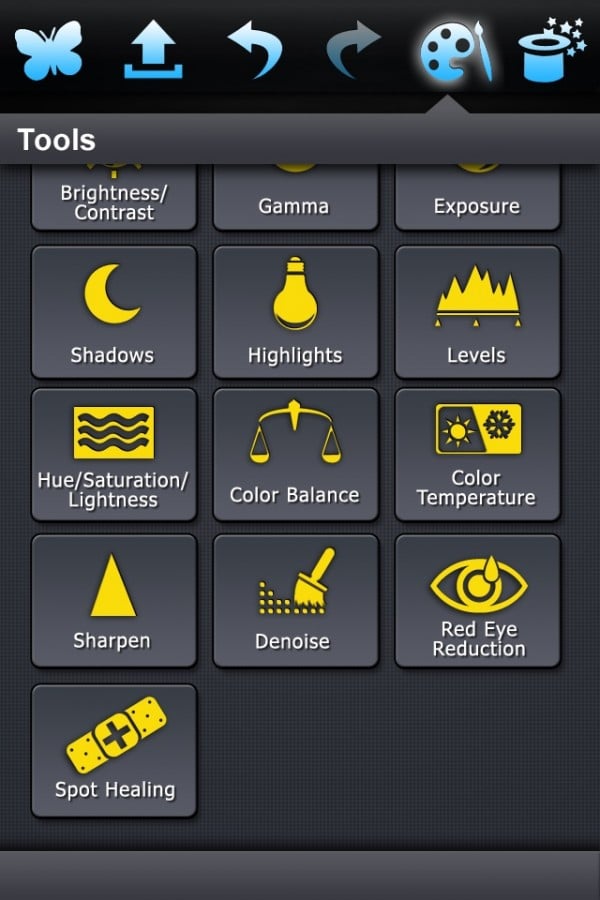 Hit the check mark or cancel button after you're finished editing and you can then use the sharing feature to post pictures to social networking sites or print, email or export the photo to your album or clipboard.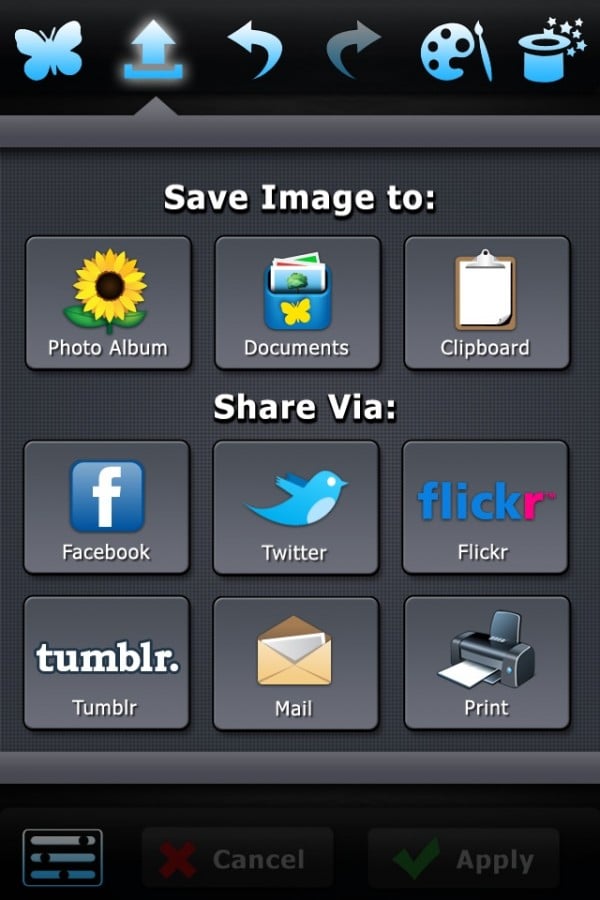 If you don't want to do manually edit, you can use one of the 12 built-in filters. The filters won't make you give up other filter apps like 100 Cameras in 1 or Instagram, but they're there for you to give a go. The pencil filter is kind of nice as is the black and white filter. The others are pretty weak.
https://youtu.be/-czSzXW7AEs
Perfect Photo is free this weekend in the app store and definitely worth your time even at the regular $2 price. Below is the company's demo video:

As an Amazon Associate I earn from qualifying purchases.