Phiaton PS 210 BTNC Bluetooth Headphones: Unobtrusive, Amazing Sound
We love the Phiaton PS 210 BTNC Bluetooth noise cancelling headphones. They sound great with active noise cancelling built-in and they worked well with every device we tried, offering easy connections, a consistent connection and long range. They even look cool and feel comfortable despite the large earbud housing.
The Phiaton PS 210 BTNC earbuds don't come cheap, at about $129 at Amazon and other retailers. We think it's worth the cost for a few reasons. First, they sound good. Sound quality trumps all other concerns when it comes to listening devices. These wireless and wired earbuds sound better than any pair of Bluetooth stereo listening devices we've tested, and even compete with many wired pairs. The active noise canceling doesn't filter all ambient sound, but it does help.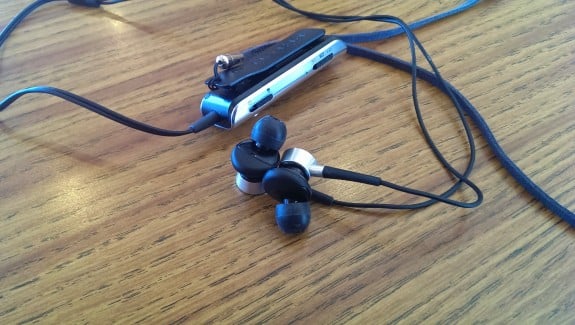 Phiaton calls the PS 210 BTNC earbuds "half in-ear" earbuds because there's a small part that fits in the ear canal. This makes them more comfortable than some we've tried. We used them for four hours without any discomfort.
The larger part doesn't fit in the canal. It pushes sound and holds the mic, making these useful for listening to some good music and making or receiving calls.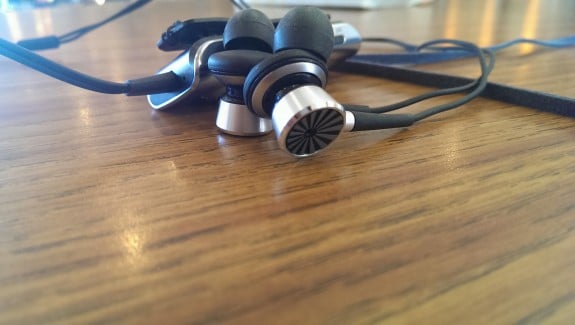 The earbuds connect to a small controller about half the size of a pack of Juicy Fruit. A tiny door at the bottom hides micro-USB connector to charge the battery, the mini 2.5mm stereo port and a reset button to clear all connection data.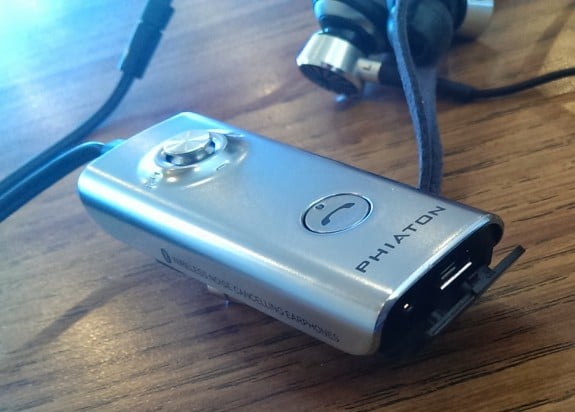 On the front of the controller we get…
An LED showing power level and connection status
Call answer/end button
Jog switch used for skip/forward/back audio controls
Phiaton brags about their EVERPLAY-X technology. This lets users plug in the 2.5mm strereo cable that comes with it when the battery starts to die. So long as the user plugs it in fast enough, they won't hear any interruption of the audio.
On the side of the controller, we get two more buttons.
Closest to the cable – powers Bluetooth on/off and puts calls on hold
Furthest from cable – turns noise cancelling on/off
The controller feels plastic, but that makes it light for active users. A clip holds it to a shirt. An included neck strap makes it easy to carry around the user's neck.
Here's a few of the other things we like besides the sound quality and comfort.
The battery lasts all day long, but when it does fail users can plug in the included stereo cable for wired listening

They look cool
The bluetooth connects easily, stays connected and provides enough range to walk across the room without it dropping a signal
The Phiaton PS 210 BTNC bluetooth ear buds now serve as our go-to listening device when we listen to audio on the smart phone or tablet. They work great, sound great, and feel comfortable while lasting a long time on a single charge. They're the nicest pair of bluetooth earbuds we've tested.

As an Amazon Associate I earn from qualifying purchases.