Philips and Intel Prep New Tablet PC for Medical Field
News about Tablet PCs tailored for the medical field is a hot topic right now. Reactions to Motion's recent announcment of the C5 Clinical Assistant (here and here) have been very positive. Now comes word that Intel is also partnering with Philips to come out with a medical Tablet PC also based on Intel's mobile clinical assistant platform. This looks like a bit of evolution for Philips as they were previously marketing a Windows CE based Tablet called ProScribe in Europe.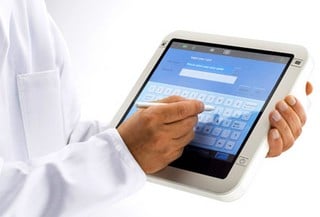 Via Engadget

As an Amazon Associate I earn from qualifying purchases.