Phoenix Suns Pass on iPad for Samsung Galaxy Tab
Many sports franchises are settling on iPads instead of bulky paper-based play books and game video on DVDs, but the Phoenix Suns may be the first to pass on the popular pick. They chose the 4G Samsung Galaxy Tab from Verizon instead of Apple's iPad 2. Samsung and Verizon jointly announced the decision by the Suns to use 4G tablets in their organization for on and off court uses.
The 4G LTE Samsung Galaxy Tab has a 10.1 inch display, a wireless 4G LTE radio and runs Android. Each player will get a Tab with the team's playbook, practice and game videos, as well as scouting reports for their upcoming opponents. The team also plans to communicate with players about things like travel plans and schedules.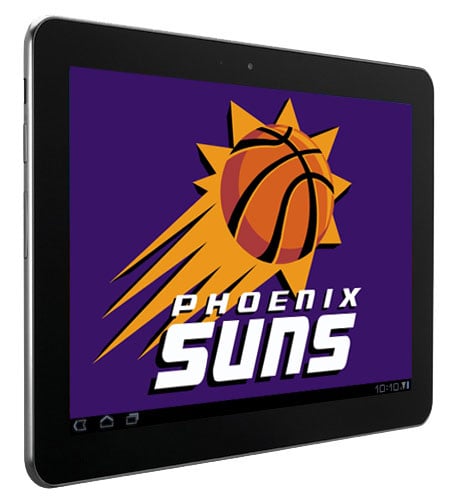 During the team's games, the organization will use the Tab to help people find their seats with arena maps. They'll let season ticket holders view presentations and information about promotions during the game. And the organization will interact with their fans using social media.
So, if you go the US Airways Center where the Suns play and see one of the players or coaches looking at a tablet, maybe they're checking out the plays they plan to run against their opponent. Then again, they could be Tweeting about the cheerleaders.
The Samsung Galaxy Tab is a nice tablet, but I wonder if this will help the team or hurt them with recruiting free agents when the word gets around the league. Go to the Lakers you get an iPad, but come play in Arizona and you get a 4G Samsung Galaxy Tab!
Via: SlashGear