Phonebloks and Motorola's Project Ara Team Up To Change Mobile
Yesterday Motorola shocked everyone by announcing Project Ara, a completely modular smartphone like never before. Well, never seen before in the wild, but talked about in the recent past by a company called Phonebloks. After many said the idea was nice but would never become a reality we now have Phonebloks, Motorola, and Google all getting behind this movement.
Imagine a smartphone where you, the user, can change out every component if it fails, or you want something different. Don't need a great camera but want amazing battery life? Just install a small (or no camera) and opt for a larger battery for all-day usage. This is Phonebloks, and now Motorola's vision of the mobile future. Just like changing components on a PC, Motorola wants to offer this to smartphone users.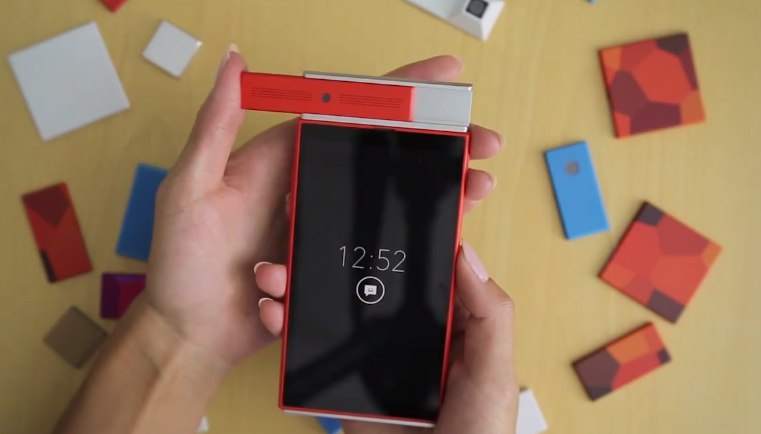 After Motorola revealed Project Ara last night, stating this would be a community driven project completely in the open, and that they've been working on it for well over the past 12 months, we're now seeing another player enter the field. Phonebloks was mentioned by Motorola last night, and today the startup company has confirmed they've partnered with Motorola, only not how you think.
Phonebloks won't be accepting support or funds from Google, but instead will work together with Motorola and the developer community to make this dream a reality.  Phonebloks founder Dave Hakkens talks about his trip to meet Motorola in California, and even mentions how he met with other manufacturers but Motorola and Google were the only ones interested, and they had a similar vision. Without saying much, enjoy the just released video showing us our first look at the modular design, and much more.
Mentioning things like open-minded, open-source, and other things that both Google and Phonebloks envision, this project could quickly become a reality. Offering a device that is modular, open-source, built to last, and made for the entire world. The choice is yours!
As you can see from the images and video provided, we get a quick look at Motorola's Project Ara live and in person. We're hearing it's a non-functional unit, but that's yet to be confirmed. With more than a year of development already under way, surely they have a few working prototypes, we'd think. Sliding a component for front facing speakers and camera in the front, and everything else neatly on the rear. Obviously this will have limitations, but it sure is exciting and has our interest piqued.
The goal here is to design and produce an open hardware platform just like we currently have with Android. Delivering a completely open hardware and software experience the world can truly enjoy, and take advantage of in every way possible. In the end we learned Phonebloks will remain independently funded, but will work together with Google, Motorola, and the community to help this goal become a reality.
They promise a modular development kit for early backers and developers to get started on, as soon as this winter, and will help work with Google and Motorola throughout the early stages. If this truly is the next generation of mobile devices, we'll have to watch and see just how closely they work together as the project moves forward.
Phonebloks hopes to deliver the ultimate phone platform, and we can't wait to see what this brings in the future.

This article may contain affiliate links. Click here for more details.