Photoshop.com App for iPhone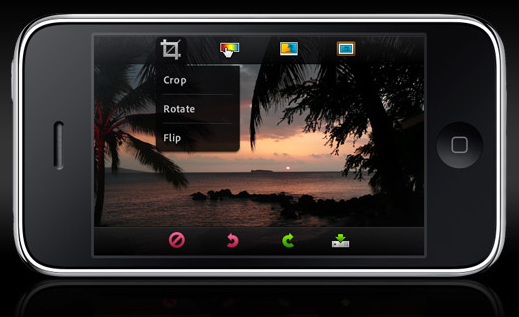 Adobe's released Photopshiop.com Mobile for iPhone, an application that lets users perform basic editing tasks by tapping and swiping at images.
The application lets users crop, adjust exposure and apply a handful of filters. It has a nice interface and it's very easy to fine tune adjustments. There are a lot of photo editing applications for the iPhone that offer similar functionality, but this one is tied to you Photoshop.com account.
The best part of it all is that the application is free, along with 2GB of online storage. More storage is available if you choose to pay for it.