Photoshop Remote iPad App Allows Touch Based Photoshop Control (video)
Shawn Welch is releasing an iPad app called Photoshop Remote for the iPad taking advantage of the new Photoshop Touch SDK which allows uers to interact with Photoshop on a tablet. In Welch's app users can interact with their Photoshop application using an iPad connected to the same network. This is just the beginning as Photoshop has a trio of apps coming and others will likely as well take advantage of their new SDK.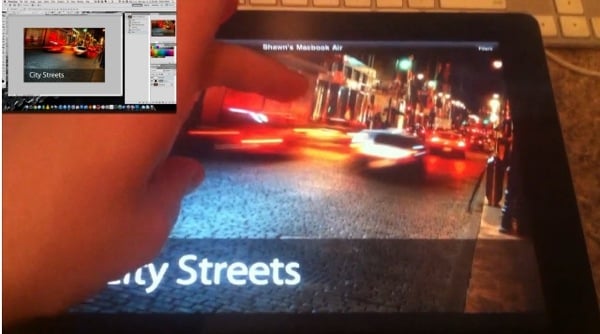 The app has some really cool features like …
Thumbnail image of each connected Photoshop client
Ability to save all open pictures on all connected clients to iPad photo collection
Select tools on an individual client machine
Apply filters
Add adjustment layer
Welch says there are more. Below is Welch's self-proclaimed less than perfect video of the app:
https://vimeo.com/22223941
The app is expected to be ready sometime in May and will work with the new Photoshop CS5 tablet integration feature which Adobe just announced.
Here is Adobe's video:

As an Amazon Associate I earn from qualifying purchases.