PicIT 24 for iPhone: for the Overloaded Instagram Crowd Wanting Less
The iPhone app PicIT 24 jumps into the crowded space of photo sharing and filter apps, but it has a unique twist.
PicIT 24 wants us to think more about what we upload and share with the online world. This free iPhone app and service does so by limiting users to a single picture and a single quote per day, shared to an Instagram-style social network.
Some social networks become awfully crowded by a few loud voices. Who hasn't stopped following certain people on Twitter, Facebook or Google+ because they post far too much and with far too little content of value? That's why this idea of a single interesting post and a single quality photo per day might raise the level of discourse on social networks.
[ratingbox]
The app offers five screens, which the user selects using the tabs at the bottom fo the screen.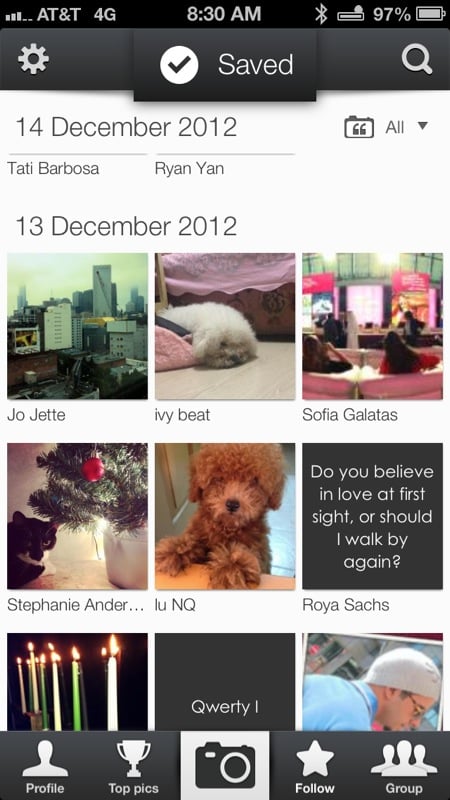 Profile – shows the user all of his or her pictures and stats about followers and followed members
Top Pics – lists the most popular pictures shared by members and helps us discover other users
Camera button – either add a photo or a quote from the camera or camera roll – grayed out for 24 hours after one upload
Follow – shows pictures from those a user follows
Group – categorize people followed into groups like Friends, Co-workers, etc.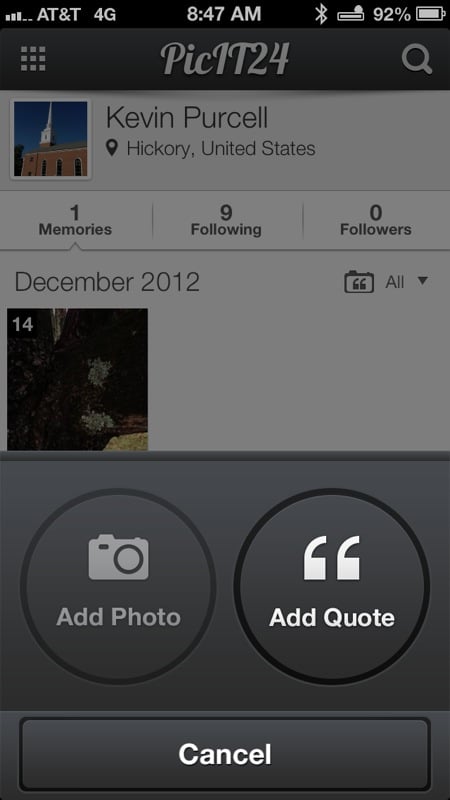 Photos come from the camera or camera roll. Quotes let the user post a snippet of text, like one would with Twitter.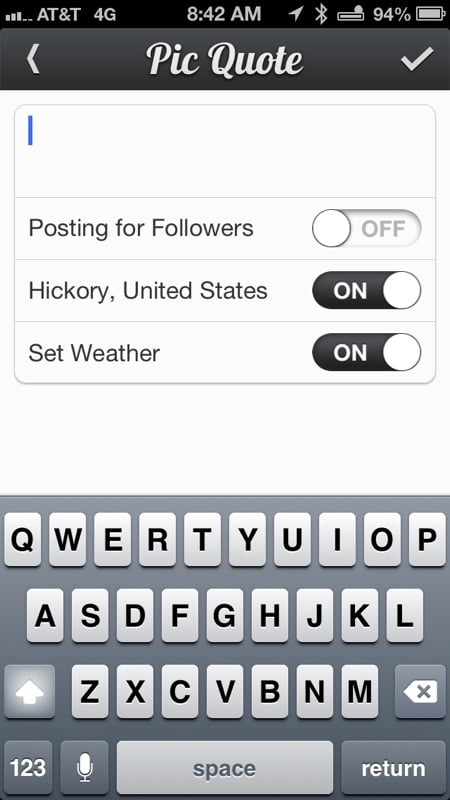 Quotes are 260 characters or less. Since it's the only quote the user may upload in a day, it hopefully approaches some degree of pith and eloquence or else the user will look a little silly.
An early problem with PicIT 24 as a service: there's a limited number of quality users to follow. I found few interesting images and most of the quotes wouldn't impress a bathroom stall.
The app also makes it a little challenging to discover interesting followers.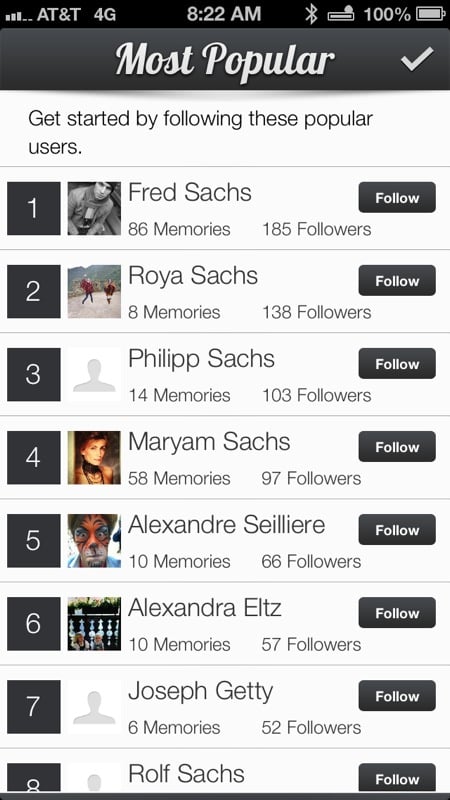 We like the app's potential and hope it gets some necessary improvements. First, user discovery must improve. Let users add interests so a person can find like-minded posters. Connect with other popular services like Facebook, Twitter or Google+ and let the user post their single image or quote to those services. The added benefit comes in finding other users on those services or inviting friends and followers to sign up for PicIT 24.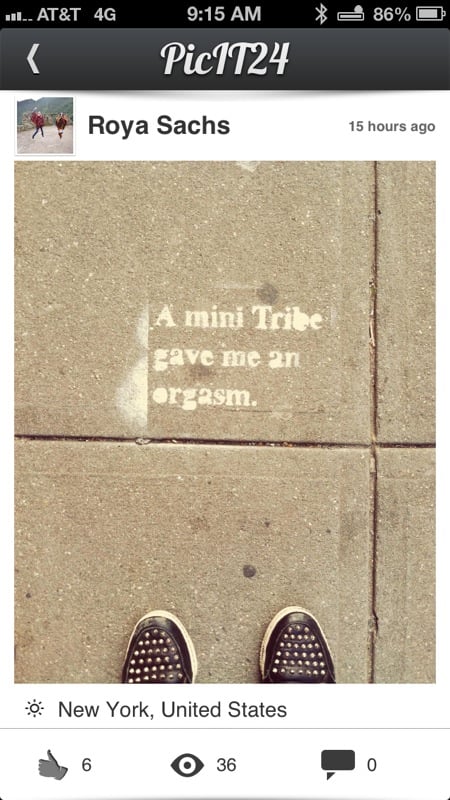 Despite the lowbrow humor of most of the current users, we recommend users give PicIT 24 a fair try with hopes that it will become just what the developer promised.

This article may contain affiliate links. Click here for more details.