Pixel Qi Display DIY Netbook Upgrade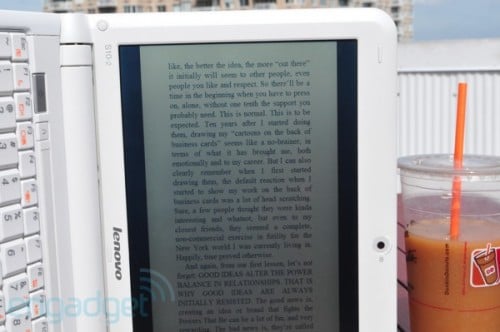 Our friend Joanna Stern installed a Pixel Qi 3Qi display on her Lenovo IdeaPad S10-2 and the results look pretty good. The Pixel Qi transflective display, originally designed by the OLPC team, is now available from MakerShed for $275 and it appears to be a pretty simple upgrade.
Outdoor transflective displays have been available on some very expensive business PCs, such as the Toshiba R600, but consumers are generally are left out of the mix. If you have a Samsung N130, IdeaPad S10-2 or are willing to experiment, you can swap out your glossy display for a Pixel Qi in a few minutes.
Head over to Engadget for the full DIY tutorial and for more images of the results.

As an Amazon Associate I earn from qualifying purchases.