Pixel Qi to Deliver Low-Power Retina Display Rival
While the new third-generation iPad's high resolution, densely packed Retina Display is garnering a lot of accolades for the clarity it delivers, there are some who are not pleased with the power consumption of the Retina Display screen and the heat it generates. One of those displeased is Pixel Qi, a company who makes a color screen that is outdoors-usable and uses less power.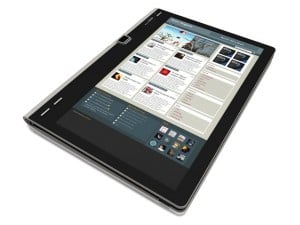 The Verge reports that Pixel Qi founder Mary Lou Jepsen says that her company's display will have the same 2048 X 1536 pixels as the Retina Display resolution of the iPad. The difference is that the high resolution Pixel Qi screen will use 2 watts of power, compared to the 5 watts on the iPad when it is used indoors and 8 watts when used outdoors under sunlight. Pixel Qi has a low-energy mode when used in dimly lit environments where it would consume just 0.08 watts compared to the iPad's 3 watts of consumption.
While Pixel Qi uses an e-ink-like color display that makes it more energy efficient, the screen has also been criticized of having washed out colors whereas the Retina Display on the iPad has great color saturation and accuracy.
In the past, Pixel Qi's display was employed on Notion Ink's Adam tablet. Other competing tablet display technologies include AMOLED and the hyper color saturated Super AMOLED Plus display on the Samsung Galaxy Tab 7.7.
Right now, the new Retina Display Pixel Qi display is still in early developmental stages and the company is still looking for hardware partners to bring the display technology to market on the next generation of consumer electronics devices.

As an Amazon Associate I earn from qualifying purchases.