Google Pixel XL vs Nexus 6P: What You Need to Know
Following months of leaks and rumors on October 4th Google officially announced the new Pixel Phones. Two devices set to replace the Nexus lineup from 2015. Now that both devices are official and available now for pre-order, here's how the Pixel XL compares to the Nexus 6P.
For years Google has released Nexus smartphones and tablets in partnership with manufacturers. Offering the latest version of stock Android with new features to help push the market forward. Nexus phones have a loyal following, but that all changes this year.
Read: Google Pixel Phone Release Date Breakdown
Initially rumored as two new Nexus smartphones for 2016 made by HTC, these phones are made by Google "inside and out". From a custom version of Android 7.1 Nougat, to the first device with the Google Assistant and more. Google is finally taking Samsung and Apple head on, and here's what you need to know.
In 2015 Google released two Nexus smartphones. One being a 5.2-inch Nexus 5X and a bigger 5.7-inch Nexus 6P made by Huawei. It was the best and most premium Nexus to date. Featuring an all aluminum design, fingerprint scanner, USB Type-C, a great camera and a huge battery. It's still one of my favorite phones ever released.
However, the Nexus brand appears to be dead and moving forward it will be all Google. The new Google Pixel and Pixel XL have a 5 and 5.5-inch display, an improved design, and the latest cutting edge hardware and software. Everything buyers loved from the Nexus 6P is included and then some.
This year both phones will be slightly smaller than their predecessors, but better in every other sense. They are also identical in design and features, rather than one being smaller like the Nexus 5X. Similar to Samsung or Apple's 2-device approach.
Starting today, October 4th the Pixel and Pixel XL are officially available for pre-order. They'll begin shipping in 2-3 weeks, and can also be bought exclusively from Verizon Wireless. Here is even more information, and how it compares to the Nexus 6P for those considering an upgrade or their next phone.
Pixel XL vs Nexus 6P: Design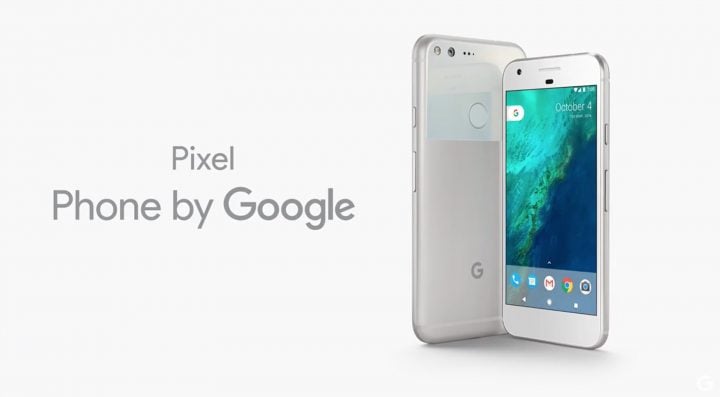 The Nexus 6P was Google's first smartphone to feature a premium and all-metal design. All prior Nexus devices were made of plastic and were typically cheaper than most flagship smartphones. In 2016 with the new Pixel linup, Google will continue that trend.
Both the Pixel and Pixel XL are premium devices made entirely out of metal. There is glass on the front of course, and half of the back is covered with glass as well, as you can see in the latest official photos.
Reason for the glass is for WiFi, 4G LTE and bluetooth signals to be as strong as possible. Google chose glass, rather than all the antenna lines we see on the iPhone.
As far as the design is concerned, it's completely different from any other Nexus. It looks like a mix between the HTC 10 and an iPhone, but with some nice changes throughout. It has a world-class and "highest rated" camera on back, which is flush. No camera hump. There are also a slew of sensors and three microphones, including microphones on bottom. These work great with the Google Assistant, which will debut on the Google Pixel.
Both phones are all aluminum with a brushed and chamfered edge, flat camera on back, a rear fingerprint scanner, and a pretty unassuming from fascia. The front facing speakers are gone, and now there's one single bottom speaker. It does have an adaptive amplifier for improved sound, while saving battery life when needed by sipping power. The Pixel and Pixel XL come in a matte black, silver and "Very Blue".
Overall the design is very sleek but simple. We'll reserve judgement until we get our own around October 21st.
Our only complaint about the design would be the large bezels on the sides and top/bottom of the display around front. There are no front speakers, so why the big bezels?
While the Pixel XL is smaller than the Nexus 6P with a 5.5-inch display, the entire design is smaller too. It's actually just a hair bigger than the Nexus 5X from 2015, making it a perfectly sized device for many.