Plants vs. Zombies 2: It's About Time Coming to iPhone & iPad July 18
On July 18. Plants vs. Zombies 2: It's About Time, the followup to PopCap's popular tower defense game will release exclusively on iOS devices with new levels, plants and zombies.
Plants vs. Zombies 2 will keep the same basic gameplay as the original game, but add a few new features to the game. The trailer for the game shows several new plants including a pea-shooter with five heads, some sort of plant that attacks with boomerangs and what looks like a plant that punches zombies.
For the iOS version of the game Pop Cap will also introduce some new mechanics that break the fourth wall, letting players interact with zombies directly. There are no details about what these new power-ups will do, however. Presumably the game's website will reveal some of those details closer to the game's release.
Of course, Crazy Dave will return in Plants vs. Zombies 2: It's About Time. He will run a shop where players can buy upgrades and new power-ups just like in the first game. If the trailer is any indication, Crazy Dave will also lead the player through the dozens of new levels across different places and time periods.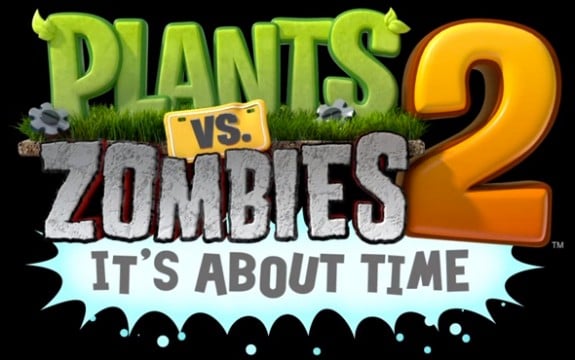 It looks like the sequel will have more to offer than just what levels will fit around a suburban home. Crazy Dave's time machine makes references to the future, the wild west and ancient Egypt, which may hint at the new locales for the game.
Plants vs. Zombies 2: It's About Time will come to iOS devices as a free-to-play game, giving gamers a chance to play the entire game without paying a cent. The game will of course give gamers an option to buy power-ups and items along the way if they choose to. With any luck the new game's system won't stifle players like Real Racing 3's free-to-play model.

As an Amazon Associate I earn from qualifying purchases.