Play the Sony PS4 Early at Comic Con
Next week Sony will bring its upcoming PlayStation 4 to San Diego Comic Con where the general public can play the console for the first time.
Today Sony announced that San Diego Comic Con is the public debut of the PlayStation 4, the first time anyone can hold the controller and play games on the new console without a press badge. Along with the console, Sony will bring along three games that will show off the wide range of titles coming to the PlayStation 4.
At Sony's Comic Con booth gamers will get their first chance to play Drive Club (officially spelled #DRIVECLUB), Knack and Octodad.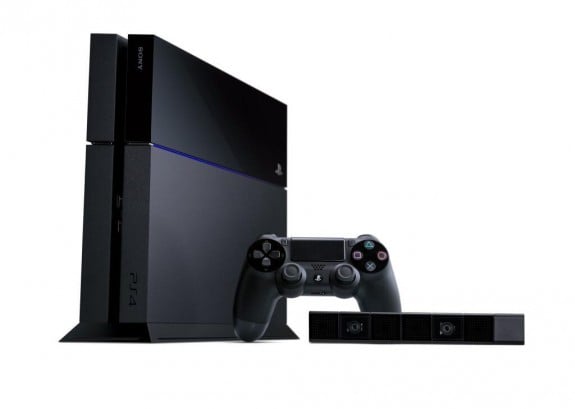 Drive Club is Sony's new racing game with hyperrealistic cars that show off the graphics the console can handle. The game is more of an arcade racer than simulation, but it still features a number of high-end licensed cars.
Knack is the family platformer made by PlayStation 4 system architect (and Marble Madness creator) Mark Cerny. The game features a robot made of floating bits that will help humanity fight against an evil invading force. It's a game designed for everyone in the family instead of just those old enough to handle shooters like Killzone.
Octodad is one of the independent games Sony showed off on stage at it's E3 press conference (one of the "Indie Eight"). This ridiculous game stars an octopus who managed to disguise himself as a businessman with a wife and kids. Players must help guide the octopus through every day tasks, which are difficult because he has no bones. The premise is ridiculous, but it looks like a ton of fun.
In addition to the first public appearance of the PS4, Sony's Comic Con booth will also feature a number of PlayStation 3 and Vita games. On the PS3 SOny will have Beyond: Two Souls, Gran Turismo 6, Diablo III, Puppeteer and Batman: Arkham Origins. For the Vita Sony will showcase Tearaway, Killzone Mercenary, Spelunky, The Walking Dead, Batman: Arkham Origins Blackgate and Dragon's Crown.
While no public release date for the Playstation 4 is known, Sony put out a teaser that could point to a release in early November though that remains unconfirmed, despite the presence of pre-orders.

As an Amazon Associate I earn from qualifying purchases.