Playboy for iPad Launching Uncensored on May 18th
The one and only Hugh Hefner has taken to Twitter and announced that a complete and uncensored version of Playboy magazine will be hitting the iPad on May 18th.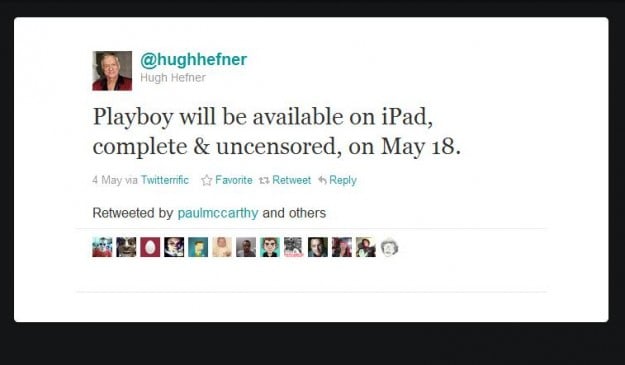 He had originally told iPad owners that it would arrive at some point in March however it apparently encountered some delays which, if Hefner is correct in his announcement, have been taken care of.
It's almost certain that this incarnation of the magazine will be a web application or website optimized for the iPad and the iPad 2 instead of a full blown application available for download on the Apple App Store.
While the release date is known, pricing at the moment is a mystery. However, he did mention that Playboy.com offers readers access to every issue for only $8 a month which means that we might see a similar pay model for the iPad optimized website.
(Via TiPb)