Players Report Minor Assassin's Creed Syndicate Problems
It's officially Assassin's Creed Syndicate release day, and so far we're only seeing mild Assassin's Creed Syndicate problems being reported. That's definitely good news for anyone debating whether they should purchase the new open-world game so soon after launch.
Minor reports of Assassin's Creed Syndicate problems trickled into Ubisoft's support forum this morning. Assassin's Creed Syndicate is the much-anticipated follow-up to last year's Assassin's Creed Unity. It'll launch on Windows PCs latest this year. For now, it's only available on Microsoft's Xbox One and Sony's PlayStation 4 consoles.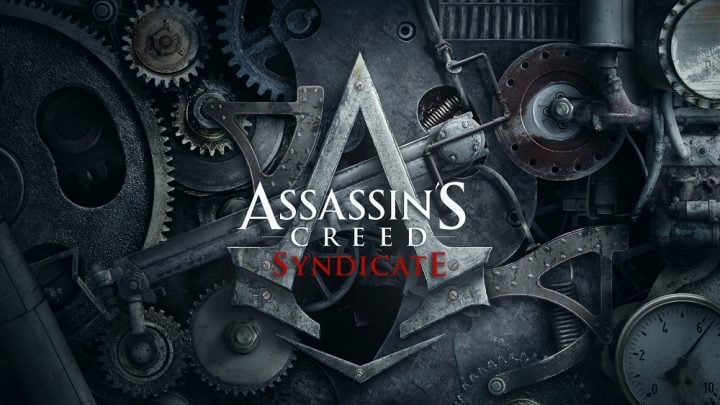 Read: Assassin's Creed Syndicate Release: 9 Things to Know  
One buyer reported early on that the codes he received to unlock extras in Assassin's Creed Syndicate aren't working correctly. "I got an email about an hour ago with codes for the rewards I got from join the family." Join the Family is the online community system that's accessible from Assassin's Creed's website. This Assassin's Creed Syndicate player was able to redeem most of his rewards, but couldn't get his code for the Nighthawk Gear Set to work correctly. Other users said this was a problem they were experiencing too. It seems the codes are working now.
An Xbox One user reports that his copy of Assassin's Creed Syndicate is performing just fine, but is missing voice and vocals. It turns out that the issue is related to how the Xbox One itself handles surround sound audio. He had to go into the console's Settings app and set his audio to HDMI audio instead of 7.1 stereo sound.
https://www.youtube.com/watch?v=nOZ-pQxpZGg
Another user in Ubisooft's forums using a PS4 reports an Assassin's Creed Syndicate problem of a different nature. He posted video to YouTube showing that all the characters in Assassin's Creed Syndicate characters in one of his cuts scenes had disappeared. This seems like an isolated issue, nothing like the massive issues that ruined Assassin's Creed Syndicate for some. It's also worth noting that the person who created the video is a master at showcasing glitches for his YouTube Channel followers.
The r/AssassinsCreed community on forum site Reddit doesn't have an enormous amount of bug reports either. There are users who had issues redeeming codes, but those seem sparse.
It's early still. Dedicated fans flocked to midnight events last night to pick up their copies of Assassin's Creed Syndicate, but casual fans of the series likely didn't. That means that we should see the game's player base rise steadily throughout the day. It'll likely explode this afternoon once shoppers who've picked up their physical copies get some time to play after work. If there are game breaking issues, we'll know soon enough.
For Assassin's Creed Syndicate, Ubisoft focused on delivering a solid single-player experience and completely dropped the co-operative multiplayer elements of Assassin's Creed Unity. This could be a big reason why we're not seeing reports of Assassin's Creed Syndicate problems. Theoretically, there are less variables to go wrong. There is a small Assassin's Creed Syndicate update that users have to download before they can play.
Assassin's Creed Syndicate takes players to London during the Victorian Era. The Industrial Revolution has gripped the country, endowing a chosen few with more wealth than anyone else. These wealthy industrialists are free to do whatever they want, to treat their workers however they choose. Jacob & Evie Frye, the game's protagonist, have had enough. The twins set out to change things and build a street gang that'll give them the muscle they need to take on established powers.
Read: Assassin's Creed Syndicate Reviews: game Both Good & Bad
Assassin's Creed Syndicate costs $59.99. Users can purchase the game's Season Pass separately for $29.99, or together with the game for $89.99. Ubisoft has already confirmed that Assassin's Creed Syndicate Season Pass holders will get a separate campaign later this year that pits the Frye twins against London's notorious mass murderer, Jack The Ripper.

As an Amazon Associate I earn from qualifying purchases.