PlayStation 3 Sales Eclipse 80 Million Units
Sony announced today that it has sold 80 million PlayStation 3 consoles since the gaming console's initial launch seven years ago. Just a week or so before the official launch of the PlayStation 4, Sony was able to edge past the milestone and catch up with Microsoft's own 80 million Xbox 360 consoles sold that the company achieved back in August.
Sony also broke Microsoft's 32-month streak when the Xbox 360 was the best-selling gaming console in the US for well over two years, mostly thanks to the Grand Theft Auto 5 500GB PS3 bundle that Sony sold starting in September, as Grand Theft Auto 5 was a huge seller.
Previously, the Xbox 360 had been the best-selling console in the US for 32 months straight, starting back in January 2011. However, as the next-generation consoles are just around the corner, current-generation console sales are rapidly decreasing, but it seems as though the GTA 5 PS3 bundle was just too good to pass up for a lot of gamers, who took advantage of the deal without much hesitation.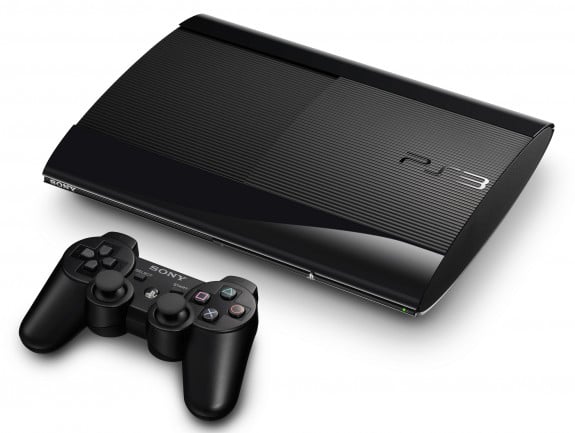 Grand Theft Auto 5 topped the charts in September as the best-selling video game during that month (as well as all-time), which drove up gaming console software sales a staggering 52% in the US. The game brought in revenues of $1 billion in just a matter of three days, making it the fast-selling entertainment property ever.
While the PS4 officially launches next week, Sony will still be supporting the PS3 with new games, including Gran Turismo 6, which will launch this holiday season and it looks to be a highly-anticipated title as far racing games are concerned. Of course, DriveClub for the PS4 was supposed to be a big title during the holidays, but it unfortunately saw delays and won't see a release until next year.
With next-gen console launching soon, don't expect the older consoles to just disappear. Both Sony and Microsoft plan to still sell their older consoles at discounted prices, making the PS3 and the Xbox 360 the perfect frugal holiday gift for those who don't mind older graphics and hardware.

As an Amazon Associate I earn from qualifying purchases.