PlayStation 4 Hardware Features Take Center Stage in New Trailer
With the PlayStation 4 just days away from its November 15th release, Sony is looking to build excitement for its next-generation gaming console with a new online advertisement detailing all of its hardware features.
The new video appeared on YouTube this weekend and it highlights every single feature that users can expect when they pick up the launch version of the PlayStation 4.
Showcased features include its 8GB of GDDR5 memory, the optical drive that allows it to play DVDs and Blu-ray discs, a 500GB hard drive and its custom AMD processor and graphics processor combination.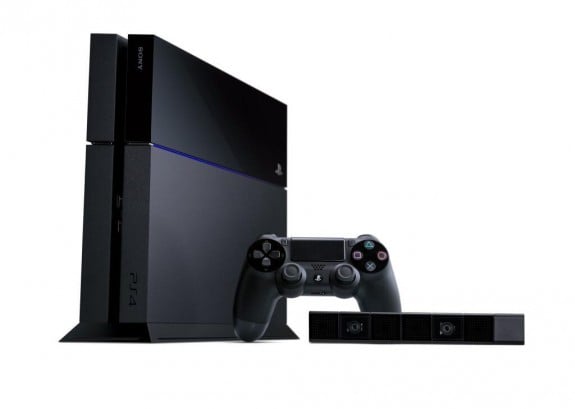 The video also details the ports that allow users to connect to their television and home audio equipment. They include an HDMI Out port and an Optical Digital Out port. Users can also expect an Aux audio output port, two front-facing USB ports, an Ethernet port and support for Bluetooth 2.1. The PlayStation 4 also supports Wi-Fi a/b/g/n. This allows users to connect to their existing home networking setup no matter where they place their PlayStation 4 and television set.
Read:  Sony Releases Trove of New PlayStation 4 Information
Unfortunately, Sony has already announced that a few of these hardware features will be limited on launch day. The PlayStation 4's two USB ports will allow users to connect different PlayStation 4 accessories, however it won't allow users to add any extra storage to hold digital games or apps. Sony also confirmed that the PlayStation 4 won't allow users to play their CDs or any audio content outside of its own Sony Unlimited Music service through its disc drive.
Regardless, enthusiasm for the console's launch remains high. GameStop has been completely sold out of PlayStation 4 pre-orders for weeks. It's because of this that users who do come across an available pre-order at other retailers should act immediately. Sony hasn't announced how many consoles it expects to make available to users who were unable to get a pre-order before launch day.
GameStop is already selling the new DualShock 4 controller and other PlayStation 4 accessories in its stores. The PlayStation 4 launches at midnight on November 15th for $399.