PlayStation 4 May Offer Phone and Tablet Control
The Sony Playstation 4 will allow users to control the new console with a smartphone or tablet according to a rumor from Kotaku.
The gaming site's source claims an app for smartphones will let users talk to their friends on the PlayStation 4 without turning on their console. Gamers would also have the opportunity to buy games from the PlayStation network on their phones which the console will then download automatically.
Read: How To Watch The Sony PlayStation 4 Announcement
The feature sounds very similar to the Steam app for iPhone and Android which lets gamers talk to Steam friends and buy PC, Mac and Linux games for their computers from their smartphone or tablet.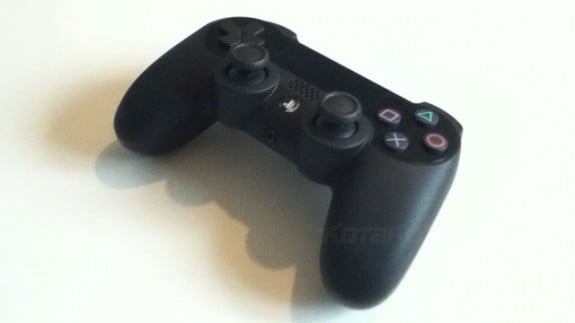 The same source claims the PlayStation 4 will sell for $429 and $529 sometime in November 2013. There's no word on what the differences between the two consoles are, though based on the PS3 the logical answer is the $529 model has more storage space than the $429 option.
There's also a chance that Sony will replace its current PlayStation Plus service with the new PlayStation World. The premium service will require a monthly or yearly fee, and will incorporate "most" of the PS4's online features. It's not clear if Sony will take a page from Microsoft's book and charge gamers to play games online like its rival does with Xbox Live.
Finally, the source provided more images of the rumored new controller for the PlayStation 4. Like previous images the photos lack the rumored Share button, though Kotaku speculates the sharing features could be included in the PS button below the touchpad.
The rumored Share button would let gamers share achievements (or trophies) and screenshots to Twitter and Facebook as well as short gameplay videos to YouTube.
Sony will announce the new PlayStation 4 tonight at 6 p.m. ET at an event in New York City. Sony will livestream the launch event, and GottaBeMobile will pass along news from the event as it happens.

This article may contain affiliate links. Click here for more details.