PS4 Pro: Everything That You Need to Know About PS4 Pro 
As everyone expected it to, Sony confirmed its plans to take its PS4 video game console into uncharted territory later this year. The company unveiled the surprisingly affordable PS4 Pro, a refreshed and enhanced version of the console it was already selling, but with more features for owners of 4K televisions. It'll also improve the experience users have with one of this year's most exciting new hardware releases.
Sony announced the PS4 Pro in September. Rumored for months, insiders claimed that the console would have an enhanced processor and more so that users could get even better looking games than they can with the current PS4. That's exactly what the PlayStation 4 Pro packs.
Here's everything you need to know about PS4 Pro, the major video game console release happening this fall.
PS4 Pro Release Date
A while back, Sony confirmed that the PS4 Pro – then called the NEO – would come sooner than some industry insiders were speculating. Some rumors pointed to a release in 2017. Others hinted at a holiday arrival. It was the group of people teasing the latter that had their details right.
PS4 Pro release date is set for this holiday season. Specifically, Sony plans to launch the PS4 Pro on November 10th. Doing so is a very smart move on the company's part. It'll be able to capitalize on the holiday shopping season and get out in front of Microsoft's Project Scorpio.
PS4 Pro Price & Games
Eager to capitalize on a changing landscape, Sony also shocked with the PS4's pricing. The PS4 Slim, a model with the same internals as the base PS4 launches in mid-September for $299. That model will replace the basic model that Sony has offered up until now.
The PS4 Pro will slide in at the high-end. That being said, it won't be so expensive that users with big home entertainment upgrade plans think twice about making the purchase. The console will cost $399. That's the same price that the base PS4 cost users when it launched. It's $100 less than the original Xbox One bundle that included Kinect.
Sony says that it named the console PS4 Pro to underscore its commitment to existing games. If a title is available on PS4, it'll work on Pro. Pro games are only enhanced versions of PS4 games. When a game hasn't been enhanced by developers, the system simply turns off its extra graphics processor to ensure the game works as its developers intended it to.
For now, Sony is ruling out the possibility of games arriving for PS4 Pro and not also coming to the regular PS4.
According to the PlayStation Blog, these games are getting updates that improve their graphics for PS4 Pro owners.
Battlefield 1
Battlezone
Call of Duty: Black Ops 3
Call of Duty: Infinite Warfare
Call of Duty: Modern Warfare Remastered
Deus Ex: Mankind Divided
Dishonored 2
Driveclub VR
EA Sports FIFA 17
Firewatch
Helldivers
Hitman
Hustle Kings
inFAMOUS First Light
inFAMOUS Second Son
Knack
Mafia 3
Mantis Burn Racing
Middle-Earth: Shadow of Mordor
NBA 2K17
Neon Chrome
Paragon
PlayStation VR Worlds
Ratchet & Clank
Rez Infinite
RIGS Mechanized Combat League
Rise of the Tomb Raider
Robinson: The Journey
SMITE
Super Stardust Ultra
The Elder Scrolls Online: Tamriel Unlimited
The Elder Scrolls: Skyrim Special Edition
The Last of Us Remastered
The Last of Us: Left Behind
The Playroom VR
Thumper
Titanfall 2
Tumble
Uncarted 4: A Thief's End
Until Dawn: Rush of Blood
Viking Squad
Wheels of Aurelia
World of Tanks
XCOM 2
Any game, any game at all that's launched by Sony directly will offer support for PS4 Pro beginning in 2017. The Last Guardian, Final Fantasy XV and Watch Dogs 2 will all have PS4 Pro support by the end of this year, Sony says.
Why 4K Television Owners Will Want a PS4 Pro
Those that already own or play to buy a television that supports 4K content and High Dynamic Range contrast are who the PS4 Pro is for.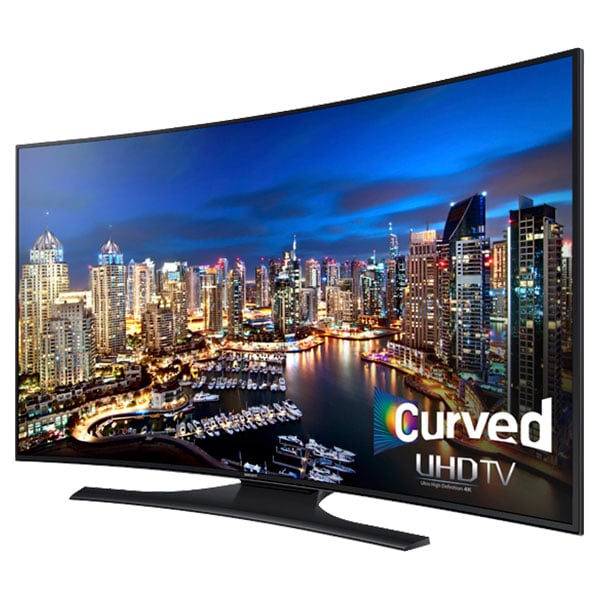 The extra processing power and graphics processing allow the console to push 4K video to 4K televisions with ease. Amazon and Netflix both support 4K video streams. The standard is called 4K because it's the equivalent to four times the high-definition quality most video content comes in today. This isn't just specific to video content like it is with Microsoft's Xbox One S console. Games will support 4K resolution too, though developers will have to create updates to their PS4 games that support the resolution.
The same goes for games that support HDR. Developers will need to rollout support for the feature. As such, there won't be much in the way of HDR content initially. Over time, games with HDR support should begin to appear regularly.
High Dynamic Range is a technology that boosts color contrasts. The idea is that things look more realistic since there's a wider color gamut for developers to program for. Don't go buying a new Pro console just for the HDR support though. Sony did confirm that older PS4 consoles will get HDR support through a software update soon.
Why PlayStation VR Buyers Will Want PS4 Pro
Those planning to purchase a PlayStation VR headset will want the PS4 Pro too, and exactly for the reasons rumors described.
Rendering virtual reality games is processor intensive. In the games we've seen shown on the PlayStation VR paired with a regular PS4, there's clearly some downgrading in visual quality going on. Things don't look horrible, but they also don't look as crisp as the things that end-up on the Oculus Rift, for example.
PS4 Pro's enhanced graphics will allow for more detailed PlayStation VR games, Sony's Mark Cerny confirmed, but developers will have to do some work to support this enhanced fidelity. It won't happen automatically. Cerny confirmed this again in a recent interview with The Verge.
Why PS4 Owners Might Want the PS4 Pro
Finally, there are few reasons that those who own a PS4 now might want to upgrade – even if they don't have a 4K or HDR television set. The PS4 Pro is compatible with HD TVs too. According to Sony, titles that support 4K will also look better on high-definition television sets, just not as great as on 4K sets.
Sony is also packing in a 1 Terabyte hard drive, which is perfect for anyone that finds themselves running out of space for their favorite titles on a regular basis. That hard drive can be replaced with any 2.5-inch hard drive, just like in the original PS4 design.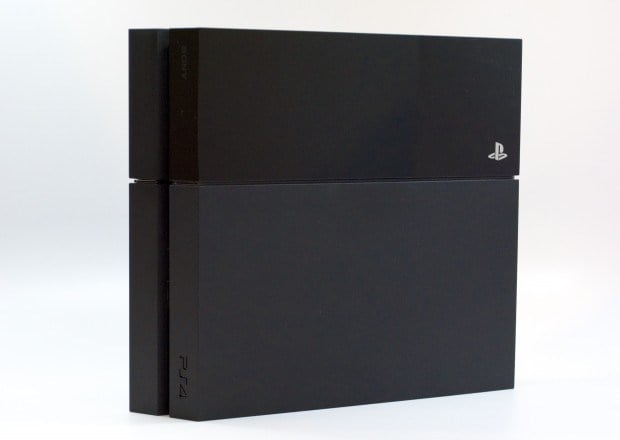 One Major Reason to Not Buy a PS4 Pro
One strange thing that Sony has left out of the PS4 Pro upgrade is 4K Blu-ray support. Microsoft's Xbox One S offers the feature, but Sony's new high-end console wont. Again, talking to The Verge, hardware and game designer Mark Cerny says that Sony decided to leave out 4K Blu-ray disk support because it did not feel that format was the future of entertainment.
"What we're seeing is the consumer behavior is streaming," he said. "Having 4K streaming with PS4 Pro is very natural." For what it's worth, the PS4 does offer access to all the most widely used streaming services, like Netflix and Hulu. It also has its own streaming cable service, PlayStation Vue.
Where to Try PS4 Pro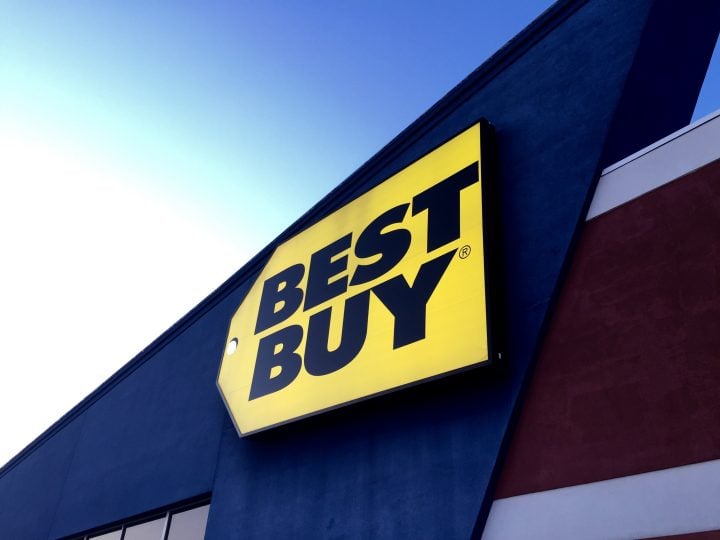 For a single day only, Best Buy is letting gamers test Call of Duty: Infinite Warfare on the PlayStation 4 Pro at some of its stores. A special tool on the company's website lets users find a location offering the trial in their area. The event runs from 1PM to 5PM local time on November 5th. Participants will need identification.
Again, the PS4 Pro launches on November 10th for $399.99.

As an Amazon Associate I earn from qualifying purchases.