PlayStation Network is Down for PS3 & PS4, Here's Why
Anyone with a PS4, PS3 and PlayStation TV might have noticed that the PlayStation Network is down. Don't worry, it's planned and Sony says it'll be back up for everyone to enjoy later today.
Sony revealed that the PlayStation Network would be down for just about everyone, late last week. The PlayStation Network is down because Sony sometimes completely deactivates the service so that it can perform upgrades and maintenance. PlayStation Network downtime is scheduled to start at 12PM on the East Coast or about 9AM for those who live on the Pacific Coast. Sony is aiming for downtime of around 6 hours. That puts the PlayStation Network back up for owners of Sony's consoles roughly at 6PM Eastern Standard Time or 3PM Pacific Time.
With the PlayStation Network down, PS4, PS3 and PlayStation TV users won't be able to manage their account. As such, things like adding a pre-paid code for a game won't work. Users might not be able to change their billing information either. Purchasing new content, like games, television shows and movies might not work either because the PlayStation Network's entertainment service is also down.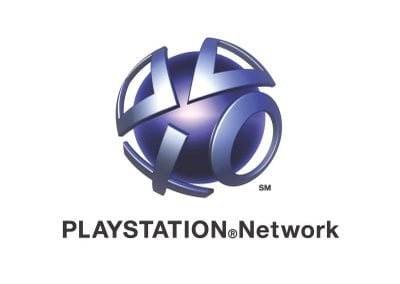 Naturally, this downtime is bad for anyone who had planned on purchasing a game digitally from the PlayStation Store. They'll have to wait until the service comes back up to pick up that title. That being said, it's not a complete wash. The PlayStation Network is down, but if they've signed in ahead of time they may be able to play online, according to IGN. While the PlayStation Network is down PS4, PS3 and PlayStation TV users can still play single player games. As such, it's probably a great idea for PS4 and PS3 owners to slog through some single player campaign from their favorite games while the service is down. Those who don't have their heart set on a digital game can still purchase a physical copy of a game from their local games retailer. Any trophies earned while the service is down should sync back up to the service when it's turned back on and users are able to sign in, according to reports.
Sony routinely takes down the PlayStation Network so that it can apply changes and add fixes to the service. PlayStation Network is the backbone of the PlayStation gaming and entertainment experience. The PlayStation Network connects with each modern Sony console to add features. Game purchases are enabled through the PlayStation Network, so too are all multiplayer components.
It's a system that's very similar to Microsoft's Xbox Live service for the Xbox One and Xbox 360. Like the PlayStation Network, Xbox Live powers all the multiplayer elements in Xbox games. Additionally, the service gives users a way to purchase video games, chat with their friends and share videos and music.
With Microsoft adding free games for subscribers – a feature that PlayStation Network offered first – this downtime is one of the few major differences left between Microsoft and Sony's gaming services. Xbox Live goes down because of periodic issues with the service as a whole. Microsoft doesn't take the entire service down to add changes or perform maintenance.
Read: The PS4 vs Xbox One – What Matters Now
The other major difference is price. Xbox Live costs users $9.99 a month or $59.99 a year. A PlayStation Network PS Plus subscription costs $9.99 a month, but users who pay for a year ahead of time only pay $49.99.

As an Amazon Associate I earn from qualifying purchases.