PlayStation Now Beta Brings Exciting Feature to the PS3
For the better part of a year, it's been Sony's PS4 that's gotten all the attention. This week, Sony is giving users of its last generation PS3 video game console something to cheer for. This morning the company officially added its PlayStation Now video game streaming service to the PS3, giving owners of the console the ability to rent games digitally without ever having get off the couch.
Sony announced that it was finally unleashing PlayStation Now for PS3 users this morning in a post on its PlayStation Blog.  Though the service, and its companion store are still in what Sony is calling an "Open Beta," the company is inviting all PS3 users who are interested in renting games digitally to try out the service.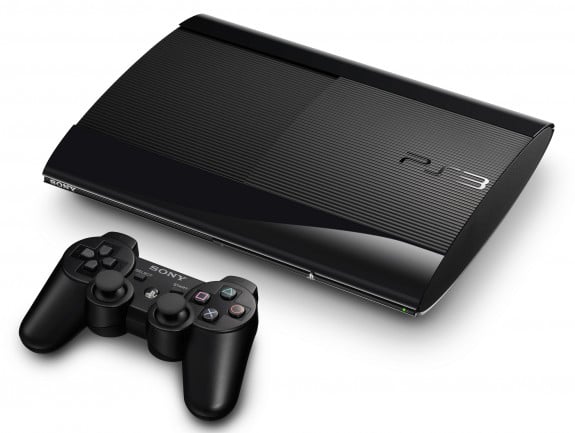 With PlayStation now PS3 users can rent games that they don't own or have sold. The idea is to make it convenient for PS3 users to try a game before they buy and make it more convenient to buy should the need arise. PlayStation Now offers users rental periods between days and hours. Rentals can even last as little as a few hours.
Announced earlier this year, PlayStation Now arrived in Open Beta form for the PS4 early in the summer. On that console Sony positioned the service as a way to get backwards compatibility and access to older titles. That was very important, especially considering the PS4 doesn't have hardware that allows it to play PS3 titles. There is no way to know, but being able to rent older games might have factored into buyers decision to purchase the PS4 over Microsoft's Xbox One in the last few months. The Xbox One doesn't allow users to play video games made for the Xbox 360. Interestingly enough, the Xbox One nor the Xbox 360 allow users to rent games either.
PlayStation Now turns the PS4 and PS3 into controllers. The game that users are actually renting is actually taking place on one of Sony's servers instead of the console itself. This ensures that PlayStation Now renters don't have to worry about downloading titles to their console. It also means that having a decent broadband internet connection is essential.
Read: The PlayStation Now Video Game Streaming Service Is Here
According to Sony, there are now 150 different titles available to PS3 and PS4 users through PlayStation Now and its adding new titles all the time. Today, the company revealed that God of War Ascension, Infamous, and Ultra Street Fighter IV are all coming to the service. Unfortunately, it didn't reveal exactly when they'll be available in the PlayStation Now Store to rent.
Video game selection is important, but so is how much renting a game through PlayStation Now actually costs. When the service first arrived many thought that its asking price for some shorter rental times was a bit much. Recently, the company lowered the price of four-hour rentals to around $1.99. Rental prices for games for an entire week still average out at about a $1 a day.
Sony has certainly hit a key milestone in expanding PlayStation Now, but it is clear the company still has a lot of work to do. With both the PS4 and PS3 PlayStation Now Open Betas underway the company now has to ramp up its support for other devices. When it revealed PlayStation Now, Sony said that it would use the service as a gaming platform for all sorts of mobile devices that it sells. So far, Sony's PlayStation Now has yet to come to the company's PS Vita handheld or PlayStation TV set-top boxes around the world. Sony did kick off select testing for many of its Bravia television sets.
PS3 users don't have to rush to their local retailer to purchase a new controller in order to use PlayStation Now. The service is compatible with the DualShock 3 controller that every PS3 came with.

As an Amazon Associate I earn from qualifying purchases.