PlayStation Now: What You Need to Know
If you ever wondered what faster internet and a new breed of streaming technology would have on gaming, Sony's PlayStation Now streaming service is your answer.
PlayStation Now is the company doing what it does best. It hints at a future beyond purchasing video game consoles to get the latest releases. With the service, gaming isn't a huge investment. It's a subscription service, one that makes playing games like Uncharted and Batman Arkham City just as easy as watching television shows on Netflix.
Through timed rentals and a subscription service, gamers are able to experience a huge segment of the PlayStation catalog that was originally designed for the PS3. Sony has spent years building out and enhancing the service. Recently, the company rolled out its biggest enhancements to PlayStation Now yet: The service is available on Windows PCs and Macs, complete with controller support.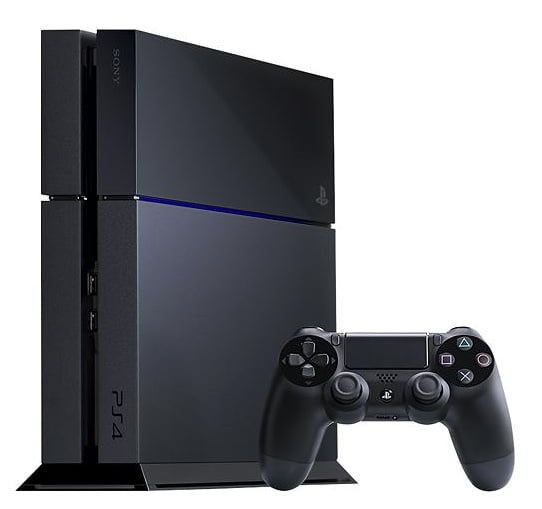 For the first time, you don't need a PlayStation console to experience some of Sony's exclusive titles.
Read: PS4 vs Xbox One – All the 2016 Details
How PlayStation Now Works
Originally positioned as a way for PS4 users to continue playing their PS3 games without still owning the console, service began life with a handful of games available and the promise of more.
It works by connecting to a companion PS3 inside Sony's network. When users are playing their games, they're not really doing it on the piece of hardware in front of them. That device is just providing video and controller input to Sony's hardware. If you've ever streamed music or watched video online; the premise is the same. The content – in this case, the game – isn't on your smartphone, tablet or video game console. It's on a server somewhere. You're just renting access to it.
PlayStation Now lets users play both single player and multiplayer games. Users with faster internet speeds can expect a better experience. Those with slower connections tend to run into performance issues and hiccups. Game saves are stored on the company's servers, so that players don't lose them. These games come complete with Trophies, just like they would if they were purchased from a store outright.
Read: 15 Exciting 2016 PS4 Games
Titles from the God of War, Uncharted, Assassin's Creed, Mega Man and Resident Evil franchises are a part of the service. Sony says that there are more than 400 different video games available through the cloud gaming service. A full list of titles is available on the PlayStation Now website. New games are added at regular intervals to keep the service fresh.
The Cost of PlayStation Now
Access to games can be purchased in increments of 4-hours, 7-days, 30-days and 90-days. Once a user's allotted time runs out, they're able to add more time and pick up exactly where they left off.
PlayStation Now Subscriptions
Completely separate from the hourly cost of PlayStation Now,  subscriptions allow users to enjoy some of the same games, but for a flat fee. A subscription to PlayStation Now costs $19.99 a month or $44.99 three months. Sony doesn't offer a year-long PlayStation Network subscription.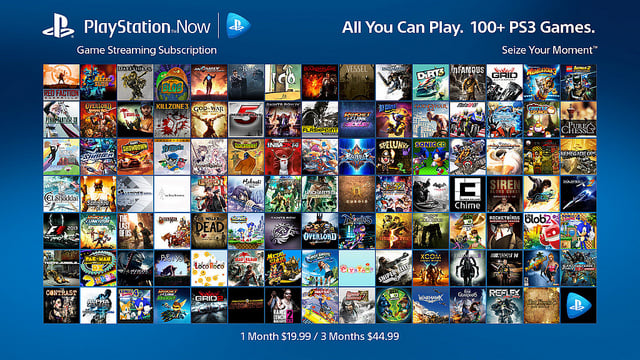 In theory, a subscription is a pretty good bargain for casual gamers. What Sony sometimes forgets to point out is that a PlayStation Now subscription gives users access to a smaller set of games. For example, a game could be available for rent through the service for an hourly fee, but not be available to those with a subscription. It's the same issue that subscription music services suffer from.
Anyone with a compatible device can give PlayStation Now a try with the PlayStation Now 7-Day Free Trial the company offers.
Which Devices Offer PlayStation Now
As you might expect, Sony's video game consoles offer broad compatibility with PlayStation Now. The service is available to everyone with a high-speed internet connection, a PS3, PS4, PS Vita or PlayStation TV micro-console.
There are other devices that support the service too. PlayStation Now is available on many of Sony's Bravia smart television sets and Blu-ray players. Support for smart televisions not made by Sony is on the way. PlayStation Now requires that users have at least a DualShock 3 controller.
PlayStation Now on Windows
On August 23rd Sony announced it had immediate plans to bring PlayStation Now to PCs running Microsoft's Windows operating system.
When it arrives, the app will support Windows 7, Windows 8.1 and Windows 10. Other requirements include a 3.5GHz Intel Core i3 processor or better, 300 Megabytes of storage space, 2 Gigabytes of RAM, a sound card and a USB port. Users can connect the DualShock 4 controller to their PC to get the service working or use a MicroUSB cable.
There's also the Dual Shock 4 USB Wireless Adapter coming in September for $24.99.
Every device connected to PlayStation Now needs an internet connection capable of maintaining a 5Mpbs speed. Slower connections won't offer the best experience. In addition to that, Sony recommends that users have the device they are using to connect to the service wired to their router instead of using Wi-Fi.
Read: PlayStation Vue – What You Need to Know
Good luck with PlayStation Now. It truly is a unique benefit of gaming in the PlayStation ecosystem. Together with PlayStation Vue, the company is changing the way users get all kinds of entertainment.