PlayStation Plus: 6 Things Buyers Need to Know
If you're new to the PlayStation ecosystem and are thinking about diving into PlayStation Plus, here are six things that buyers need to know before dabbling with Sony's PlayStation subscription service.
PlayStation Plus costs $50 per year and it offers gamers the ability to play online against friends and other gamers from around the world. The service also offers a handful of other benefits as well, including access to free games every month and discounts in the PlayStation Store, as well as cloud storage for game saves.
These features are great and all, but there are a few things you'll need to know and things you'll want to do before jumping in and taking advantage of PlayStation Plus in order to get the best experience.
Here are six things that buyers will want to know before getting PlayStation Plus.
Look for Deals First
Every now and then, you can get PlayStation Plus at a discount, meaning you don't need to pay the normal $50-per-year. Usually you'll find these deals around certain holidays, especially Black Friday and around Christmas time.
If you wait until Black Friday, you can usually find a 1-year subscription to PlayStation Plus for as little as $30, or several times a year there will be discounted subscriptions on eBay for around $40. Those aren't bad prices at all, considering that $30 for a year of service equates to just $2.50 per month.
Get a 3-Month Pass
If you've never used PlayStation Plus before, it's probably not a good idea to go all out and pay $50 for a 1-year subscription, especially if it turns out that you're not a big fan of the service.
Instead, you can take advantage of a free 14-day trial, but even that sometimes isn't enough to truly experience PlayStation Plus, which is why it's best to buy a 3-month subscription for $17.99, which you can buy on Amazon or the PlayStation website. This gives you more than enough time to check out PlayStation Plus and get a feel for the free games and discounts.
You can go for 1-month subscription even for just $9.99, but that's the worst value possible when choosing a tier, so it's best to avoid it.
Free Games
While many gamers simply buy PlayStation Plus just to play online with friends and other gamers, a big benefit that many users forget about is access to a small handful of free games every month.

Usually these games aren't popular titles by any means, but they're free nonetheless, and they can still be fun to play.
One thing to keep in mind, though, is that if you don't renew your PlayStation Plus subscription, you'll lose access to those free games, even after you "bought" them. So as long as you keep PlayStation Plus, you'll be able to keep those free games.
Sharing PlayStation Plus
If the cost of PlayStation Plus is a bit out of your comfort zone, you can actually share your subscription with other household members if you prefer to split the cost.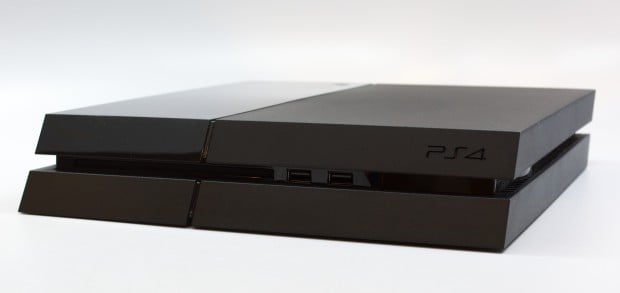 With PlayStation Plus, you can share your subscription with other users on the same PS4 unit. However, you can't share your subscription across more than one PS4.
In any case, this is a great way to go if you have roommates and all enjoy playing on the PS4. You can split the cost 2, 3, 4 ways — however many roommates you have and save a lot of money over time.
Connect to Ethernet
One thing that can make or break your PlayStation Plus experience is your internet connection, which is why it's imperative that you connect your PS4 to an ethernet connection.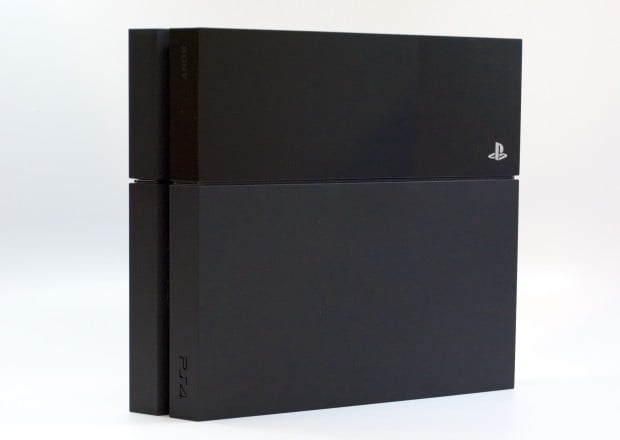 Even if you have a fast internet connection, WiFi won't be the most reliable connection you can have, as you're more prone to experience hiccups and the like. With an ethernet connection, you'll get a more consistent and reliable connection overall, and most importantly, you'll notice that in gameplay.
Of course, if your PS4 is nowhere near your router, then you're kind of out of luck and will have to resort to using WiFi, but there's any way possible to connect an ethernet cable, go for it.
Buy a Headset
With PlayStation Plus, you can play against or with your friends and other gamers online, which is one of the biggest features of Sony's PlayStation subscription service. However, you don't really get the full effect until you can chat with your friends and other gamers.
The best part is that the PS4's DualShock 4 controller has a standard 3.5mm headphone jack, so you can easily plug in any headset that has a standard headphone jack. You can also connect most Bluetooth headsets to your PS4 as well.
Otherwise, there are a healthy selection of PS4 headsets that you can purchase for as little or as much money as you're willing to spend.

As an Amazon Associate I earn from qualifying purchases.