PlayStation VR Pre-Orders Return: What You Need to Know
Barring any surprises from Nintendo and Microsoft, PlayStation VR will be all that console gamers can talk about this holiday season. PlayStation VR is a huge bet for Sony at a time when the gaming industry is in need of huge bets. Virtual reality could take off in the next few years, but only if someone manages to deliver an easy to use, affordable experience that has plenty of games. All signs point to this year's PlayStation VR release delivering on at least some of those points. That's why PlayStation VR pre-orders are so important.
Sony announced the PlayStation VR by a different name back in 2014. PlayStation VR uses its built-in display to immerse gamers in the worlds of their favorite franchises. Thanks to the PlayStation Camera, PlayStation VR re-orients the in-game camera as users move their head. PlayStation Move controllers make it possible for the device to do the same with hands. The goal of PlayStation VR is nothing less than democratizing what's been the playground of only well-off hobbyists for years. The device isn't an accessory for a robust, expensive and powerful Windows PC like the Oculus Rift. It connects directly to the PS4, letting users skip all the hassle of other VR headsets out today.
Read: Sony PlayStation VR – What You Need to Know
PlayStation VR pre-orders kicked off earlier this year. Now, with months left until the official release of the accessory, they're back. Here's what you need to know about them.
PlayStation VR Pre-Orders Release Date
Big investments in technology tend to arrive during the fall months. The reason for this is pretty easy to understand; the holiday season is the only time some families splurge on gaming all year. There's an influx of giving and gift cards that happens around this time, making big purchases a bit more affordable for shoppers. Sony confirmed during this year's Electronic Entertainment Expo that PlayStation VR pre-orders would arrive in the fall.
Specifically, those signing up for PlayStation VR pre-orders can expect their purchase to arrive on October 13th.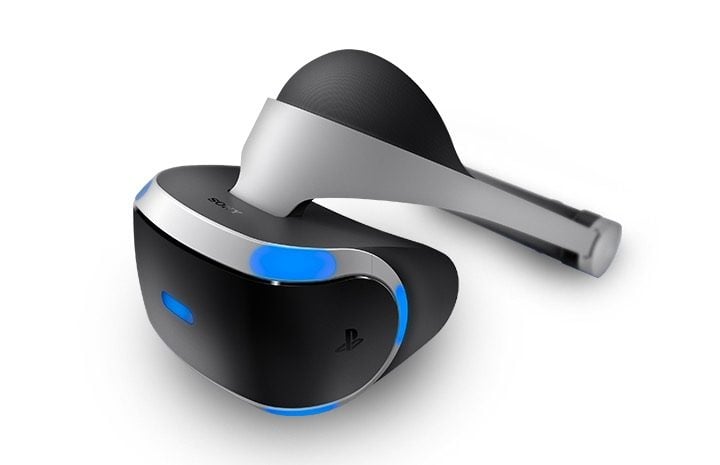 Where to Place PlayStation VR Pre-Orders
Sony wants anyone to be able to place a PlayStation VR pre-order, but the reality is that a successful launch of the PlayStation VR will almost certainly result in tightening stock. It's in Sony's interest to make sure that it doesn't make too many. On the other hand, it needs to produce enough to keep the early adopters interested.
Amazon, Best Buy and GameStop will all offer PlayStation VR pre-orders eventually. Right now, only two out of the three are doing so. Amazon lists both the PlayStation VR and PlayStation VR Launch Bundle as "currently unavailable" for purchase. Usually, that's a sign that the online retailer has no idea if it'll have enough of something to get it into the hands of users on time. Best Buy has a mailing list for the console accessory available on its website. Users that sign up get a notification when PlayStation VR pre-orders return.
Sony recently confirmed that GameStop would open PlayStation VR pre-orders up to shoppers once again. These pre-orders start at 7AM Pacific Standard Time on the company's website on June 30th. Allegedly, this pre-order period at GameStop will be the last chance that users have to get a pre-order before launch in October.
There will be PlayStation VR bundles available on store shelves on launch day, but shoppers will have to work pretty hard to claim one. Presumably, we can expect last-minute buyers to buy up these bundles quickly.
PlayStation VR Pre-Order Bundles & Packages
Before placing your PlayStation VR pre-order, it's a good idea to know which version you need. Which bundle you should pre-order depends on the accessories that you already have for your PS4.
The $499 PlayStation VR Launch bundle comes with the headset itself, the processing unit that the headset requires, an HDMI cable, a connection cable, a USB cable, headphones, power cable, a PlayStation Camera and two PlayStation Move controllers. There's also a PlayStation VR Worlds game throw in. If you already invested in PlayStation Move controllers for motion gaming, this isn't the bundle that you want to pre-order. You'll end up with a lot of the same accessories.
For $399, PS4 owners can pick up the PlayStation VR Core Headset. It comes with just the cable necessary to get the headset working and a disc stuffed with gameplay demos. Anyone that has used PlayStation Move or owns the PlayStation Camera already is better off buying this version.
In both cases, buyers should note that they still need to purchase a Sony PS4, if they don't have one already. The PS4 starts at $349.99 new. Used PS4 consoles sell for around $300.
Read: 8 Exciting 2016 PlayStation VR Games
Good luck with your PlayStation VR pre-orders. Here's to hoping that you're able to get the virtual reality handset this holiday season and experience what it has to offer for yourself. VR is expected to only get more popular in the next two years.