Pocketbook: eReader to Feature Wacom Digitizer
Pocketbook is getting to introduce five new eReaders at IFA next month that have a couple of features not found in readers made by bigger companies, including Amazon, Barnes & Noble and Sony. Apparently to Engadget, the ProBook 603 and 903 will feature a Wacom touchscreen and come with a pen. There's no word on what you'll actually be able to do with that pen, but it is a feature that could have a lot of potential. An eReader with such a screen could be very interesting for those who want to ink notes or mark up documents without getting a full-fledged Tablet PC.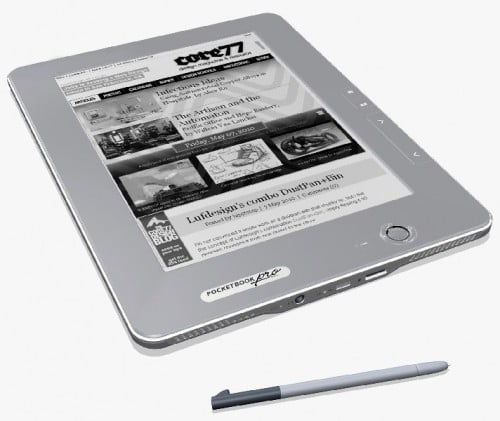 Pocketbook will also be releasing an entertainment eReader that comes with a color TFT display for watching videos.
All interesting stuff, but at some point an eReader is no longer an eReader.

This article may contain affiliate links. Click here for more details.