Podcast#27: The How to Stop A Thief, Keep Warm, and Stay Out of Handcuffs Show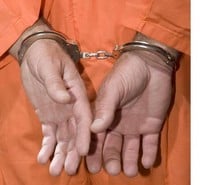 Mobile crimestoppers, mobile heating solutions, and some discussions of handcuffs, shirtcuffs weave in and out of this week's GBM Podcast #27. Featuring Dennis Rice and Warner Crocker, the show covers a range of topics in the news and from the GBM Forums including how to catch a thief with a UMPC, how to use your mobile device to keep warm, a new utility that lets you roll up your windows, and for good measure, we talk about Vista SP1 (is there one?) and all the chatter about Windows 7 (did you know that Vista was Windows 6?)
We also talk a bit about the GBM group on Facebook, and if you haven't joined, you might want to check it out. Come roll up your shirtsleeves (or pull out those handcuffs if you like) and join in the fun.
Here's the notes for show #27:
News Items:
Hot Topics in the GBM Forums:
OneNote SideNote Roll Up the Screen (Forum thread started by Feral Boy and utility coded by BladeMonkey)

HP 2710p preconfigured models posted to HP website(Forum thread started by harv)

The Problem with touchscreen (Forum thread started by Xedden)

Do Tablet PCs help us see things more visually?(Forum thread started by blademonkey)
Some other links from the show:
Download or listen to this GBM Podcast here (46.3mb, 50.37minutes, mp3 format) or you can subscribe to our GBM Podcasts in iTunes or via your favorite podcatcher at this link.

As an Amazon Associate I earn from qualifying purchases.