PogoPlug Goes Wireless and Drops Price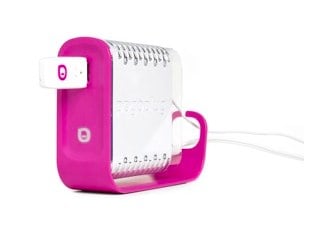 The makers of PogoPlug have just announced a new twist for all those PogoPlug users out there. The PogoPlug Wireless Extender makes any existing PogoPlug WiFi enabled. In essence your PogoPlug device can live anywhere in your house or office and not have to be attached to network router or wired Ethernet port.
What's great about this is that current PogoPlug owners can pick up the Wireless Extender at no cost. This is a limited time offer and you can check out more information on the PogoPlug Facebook page or on the website. After the offer expires the Wireless Extender will be available for $29.
The price for a PogoPlug has also been reduced from $129 to $99, so this looks like a good time for those who might be considering this device to give it a look. I use my PogoPlug all the time as my personal cloud storage system and it works like a charm.


As an Amazon Associate I earn from qualifying purchases.