PogoPlug Releases App for iPad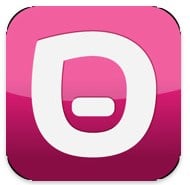 I'm looking forward to trying this out. PogoPlug have released the PogoPlug HD App for the iPad. It contains all of what you would expect from the makers of PogoPlug, allowing you to access your data or stream media from your own personal PogoPlug cloud. But as you can see from the press release there is a big focus put on wireless printing.
You should know by now that I'm a big fan of PogoPlug.
Press Release follows:
Pogoplug Comes to the iPad
iPad Users Can Now Access Own Personal Cloud Services, Including Printing
Today the Pogoplug iPad app is available for free in the iTunes App Store! The new app offers full Pogoplug functionality on the Apple iPad.
Users can now access and share their files or stream their media from their Pogoplug-attached storage, taking full advantage of the multi-touch surface, immersive high-resolution screen and the extreme ease of portability of the iPad.
Pogoplug is a multi-media sharing device that web-enables up to four USB hard drives, allowing upload and making content accessible to the user both locally or via the Internet.
With the new iPad app, users can eliminate storage limits on their Apple tablet device. In conjunction with a Pogoplug and a large hard drive, the iPad's effective storage can go from the standard 16, 32, or 64GB to a number of Terabytes. With the Pogoplug iPad App, users can also:
-Print from the iPad: The Pogoplug allows printing pictures, documents, emails and more, straight from the iPad
-Browse and open files, including MS Office docs and PDF files: View and edit docs from your iPad
-Watch movies: stream your movies from your Pogoplug to your iPad
-Play music seamlessly from your iPad: Plays entire genres/artists/albums; shows now playing information and finds songs by album cover art
Share files straight from your iPad:
Share videos, pictures, docs and more to family, friends, and coworkers using the my.pogoplug.com site
The Pogoplug iPad App is available today for free in the iTunes App store. There are also iPhone and Android Apps for Pogoplug. The Pogoplug is available at retail locations such as Frys and Amazon for $99

As an Amazon Associate I earn from qualifying purchases.