PogoPlug Unveils New Hardware and Features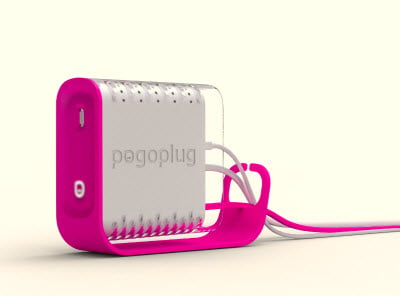 One of my favorite devices, the PogoPlug, is getting an update. There's a new hardware version and also a host of new features. If you've been following along here on GBM, I use a PogoPlug as my own personal cloud, storing data on a drive connected to the PogoPlug that I can access from any computer, the web, or my iPhone. It works like a charm, and quite frankly I find this to be a great solution.
Now the makers of PogoPlug have stepped up the game a notch by unveiling a new hardware design for the PogoPlug. The new version features four USB ports for increased storage. Remember the PogoPlug plugs into the wall and you plug in a USB drive for your storage.
The new features include automatic syncing with a PC or Mac for music and photos via iTunes, Windows Media Player, and iPhoto. There's a "set it and forget" it feature that promises to make this kind of syncing much easier. You can now also drag and drop music and photo slide shows that you share with other users. Sharing is easier as PogoPlug now remembers email addresses used for previous shares and keeps them an address book for future sharing.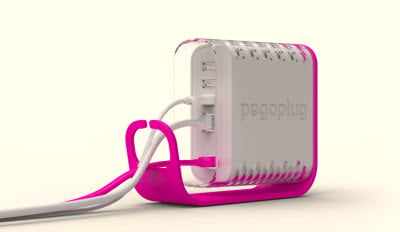 Global Search now exists across multiple drives and across multiple PogoPlug accounts using search filters that can show all of your pictures, music, etc…, and organization of entertainment is easier as PogoPlug will display album art, artist, genre for music and a photo timeline for your photos. The new PogoPlug now also supports playing videos directly from the device. Videos can be shared or viewed from the website or your device.
Pre-orders are being accepted with delivery expected before Christmas. Price is $129 with no additional service fees, but keep in mind you need the device and a USB storage device to make this work, so creating your own personal PogoPlug cloud requires some investment. But in my case, it is certainly worth it. Of course now that you can add multiple drives, I'm sure I'll want to spend a little more to do that.

As an Amazon Associate I earn from qualifying purchases.