Pokémon Coming to iPhone & iPad, With a Catch
It's been less than a year since Nintendo, makers of the Wii U and Nintendo 3DS gaming consoles, first unveiled a partnership with developer DeNA that will bring popular characters from its biggest franchises to the iPhone, iPad and devices running Google's Android operating system. Today, Nintendo finally revealed the first game coming as part of the deal and it involves the venerable Pokemon series of games that are enormously popular on its own consoles.
Nintendo announced what it's calling Pokémon Shuffle Mobile this morning in a video trailer on the Pokémon YouTube profile. As its name suggests, Pokémon Shuffle Mobile isn't a traditional game in the series. For example, you won't be going on adventures in Kanto, hoping to catch as many creatures as you can and train them when the game launches sometime this year.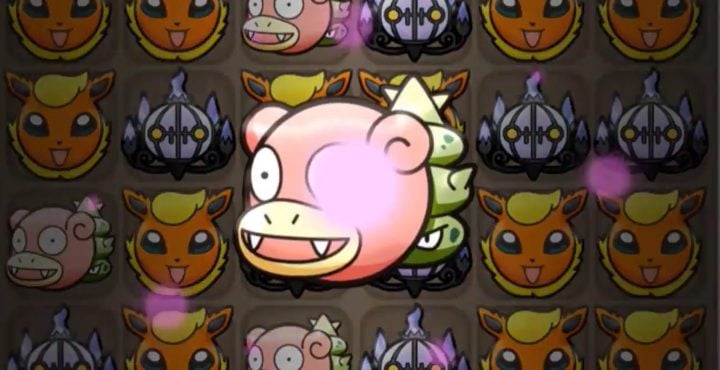 Instead, Pokémon Shuffle Mobile is a face matching game. Nintendo says the goal is to get to the end of each level by matching the faces of different Pokémon. To get a successful match players need three matches of the same Pokémon's face. Successful matches unlock a new attack for the Pokemon battling at the top of the screen. The more faces you match, the more potent your combos are.
In Pokémon Shuffle Mobile iPhone users will still piece together a team and catch Pokémon. Items and evolutions are included in the game too — even though what iPhone, iPad and Android users is a far cry from the Pokémon experience they are more familiar with.
https://youtu.be/EK3DWwQmUxQ
Nintendo says Pokémon Shuffle Mobile will be free for all users, hinting that there may be some kind of micro-currency or way of making money built into the game. To be fair, most mobile titles come free of charge, letting users get a taste of what they can expect.
Pokémon Shuffle Mobile wasn't completely created for iPhone, iPad and Android devices. Nintendo launched the first version of the game, Pokémon Shuffle in its eShop this past February. That version of the game let users earn hearts overtime or purchase hearts, which are needed for battles, with real-world money, according to a hands-on Polygon did with the game. Other micro-currencies and items are purchasable too. Princes for this micro-currency ranged from $.99 to as much as $47.99. Pokémon Shuffle is also available for free, but only to Nintendo 3DS and Nintendo 2DS owners.
Sure, Pokémon Shuffle probably wasn't what most users had in mind when Nintendo first unveiled its partnership with DeNA, but the game does fit in with a lot of the games already at the top of iTunes App Store and Google Play Store download charts. Many of the most popular iPhone and Android games don't have a cover charge. Instead, their developer treats them like an ongoing service, selling in-game items in the hopes of getting a steady infusion of cash from players. Nintendo hasn't yet said if there'll be any cross-platform advantages. For example, we don't know if playing Pokémon Shuffle will unlock anything in the main versions of Pokémon for the Nintendo 3DS. Pokémon Shuffle Mobile does appear fine for jumping into and out of, which is crucial for mobile games.
So far, Nintendo is only confirming that Pokémon Shuffle is headed to the iTunes Store and Google Play Store "soon." We'll have to wait until it actually arrives to judge the game on its own merit. Nintendo and DeNA have plans to release multiple games iPhone and iPad games featuring Nintendo characters. We don't yet know anything about the other games in the portfolio that are surely on the way. Neither the description provided by Nintendo with today's trailer nor the trailer itself hint at a version of Pokémon Shuffle Mobile for Windows users.

As an Amazon Associate I earn from qualifying purchases.