Pokémon GO Cost: How Money Works in the Game
The true cost of playing Pokémon GO has been a mystery ever since the game was announced. Thanks to leaks and public details, we finally have a better idea of what players can expect from the in-game economy and the name of the title's currency.
Pokémon GO is a role-playing game created for a different generation. Players won't need a dedicated mobile console from Nintendo. They won't even need to look at their device's screen to enjoy the game, necessarily. The world of Pokémon GO is our own. Using mapping technology and the GPS inside our phones, Niantic is letting players roam their neighborhoods in search of creatures to collect and train. Gyms offer territory control like no other game in the franchise has. When users do encounter a Pokémon, they can pull out their smartphones and see that Pokémon in their real surroundings.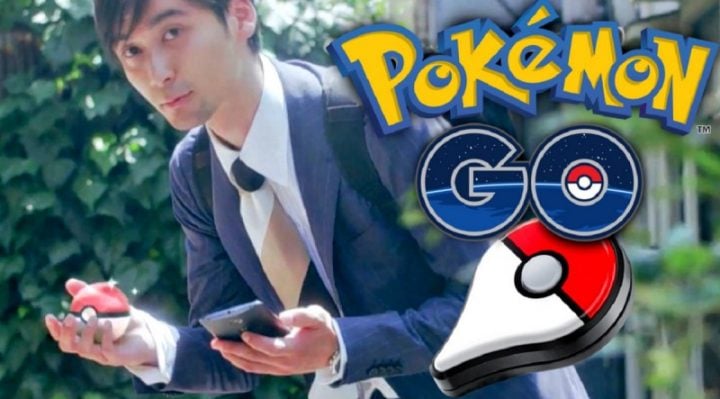 Many assumed that Niantic and Nintendo would turn to other popular iPhone and Android games for inspiration for the game's economy. Turns out, that's not inaccurate. The game borrows heavily from PC and console based free-to-play role-playing games too.
Pokémon GO Cost: The Game Is Free
Nintendo and Niantic made their position on pricing very clear from the outset, Pokémon GO won't cost users anything to get on their smartphones. It's the first game in the franchise to not have a cover charge at all. Why Nintendo decided to GO this route is pretty clear; mobile game consoles are still a premium market with associated costs and plenty of people willing to pay for a game.
Mobile phones are different, there are millions of games in the iTunes App Store and Google Play Store. Developers can charge users a premium for a game if they want, but those users are more likely to flock to games that they can play without spending any money at all.
Pokémon GO Cost: What You Can Buy With PokéCoins
Just because users don't have to pay a cover charge for Pokémon GO doesn't mean that they won't still find themselves giving Nintendo and Niantic money. Free-to-play games don't have upfront fees, but do have in-app payments. Sometimes these in-app payments are linked to currencies that are required for getting extras. Other times, these payments are linked to quality of life improvements that make playing the game with its existing mechanics just a bit easier.
Niantic and Nintendo have chosen a comfortable middle ground, it seems. Video captured from the Pokemon GO Field Test shows that Niantic finally added a shop area to the game last week. Listed in this area are some upgrades that players can unlock to enhance their experience using PokéCoins.
As some guessed, the everyday items that a Pokémon Trainer would need in the real world are present in the Pokémon GO Shop. The video posted to YouTube clearly shows a PokéBalls Pack that gets players 20 PokéBalls for 100 PokéCoins. Lucky Eggs and Incense are present in the Pokémon GO Shop too, but don't have a listed price yet because they're not available for purchase.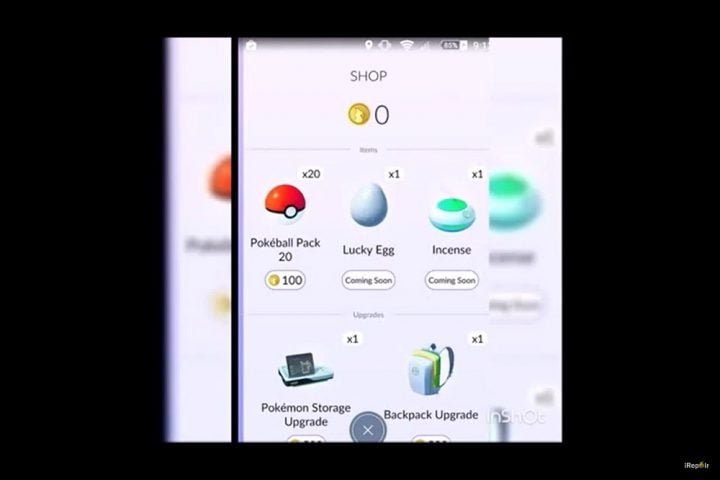 Then there are the things that you'd expect to be able to purchase in a free-to-play game. Called Upgrades, these purchases allow players to get through the game with less hassle than they would otherwise. The Pokémon Storage Upgrade gives players more capacity to stash all the creatures they're roaming around their neighborhood to collect. The Backpack Upgrade provides more slots to store items that are purchased from within the Pokémon GO Shop or picked up at PokéStops that they encounter. The Pokémon GO Field Test player that posted the leaked footage didn't scroll down, so we don't see how much these Upgrades will cost in the video.
The Silph Road, an unofficial gathering of Trainers and those interested in the game, provides a more detailed account of what's been added with the PokéShop. According to the group, the Pokémon Storage Upgrade will cost 500 PokéCoins. So will the Inventory Upgrade. Also in the store are PokéStop discs, the egg Incubator and Revive. Pricing for these items hasn't been added to the game just yet.
Pokémon GO Cost:  Pokémon GO Video Leak
Pokémon GO Release: What We Know
As for the Pokémon GO release, we're still waiting for any concrete news on that. Nintendo did confirm that the game would launch sometime in 2016. Field Testers at the Silph Road say that the game has definitely come a long way in recent weeks, but still suffers from bugs and glitches. More importantly, new mechanics are still being added into the game. If that's accurate, we're unlikely to see a Pokemon GO release in May or June.
Read: Pokémon GO Release – What We Know
Right now, speculation centers on a summer release for Pokémon GO. A summer release would definitely make sense, considering Pokémon Sun and Pokémon Moon launch on the Nintendo 3DS this fall.