Pokémon Go Gameplay: All The Things an Epic New Video Shows
There's no doubt about it. Collectively, we have to be getting closer and closer to the Pokémon Go release that thousands of smartphone owners and lovers of the games have hoped would come for months now. Niantic Labs, the game's developer, opened up a limited Pokémon Go Beta last month. All around the web there are tiny leaks of Pokémon Go gameplay springing up.
Pokémon Go is game about the Pocket Monsters we all know from games, books, movies, television shows and training cards. Nintendo, The Pokémon Company and Niantic are all working together to craft a mobile version of the gaming franchise. This game is different in that it's set in the real world, with GPS and mapping technology providing all the information the game needs about your city or town. Pokémon Go then drops creatures to capture and gyms to fight at landmarks you see every day.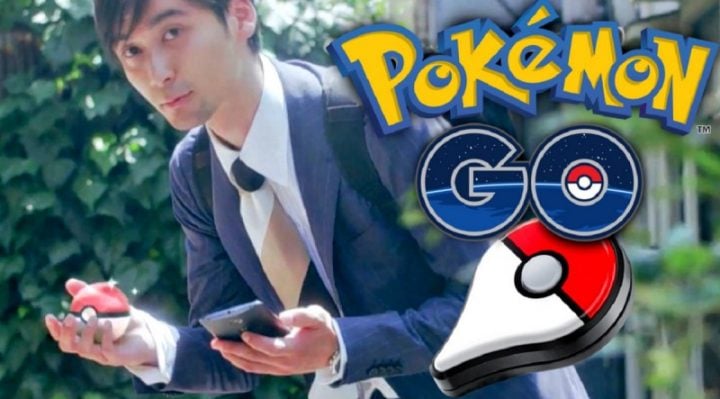 Read: Pokémon Go Release – What We Know Now
That Pokémon Go Beta is responsible for two rounds of leaked video footage already. Earlier this week, a long, 13-minute video provided another look at Pokémon Go gameplay.
Tap to Capture Pokémon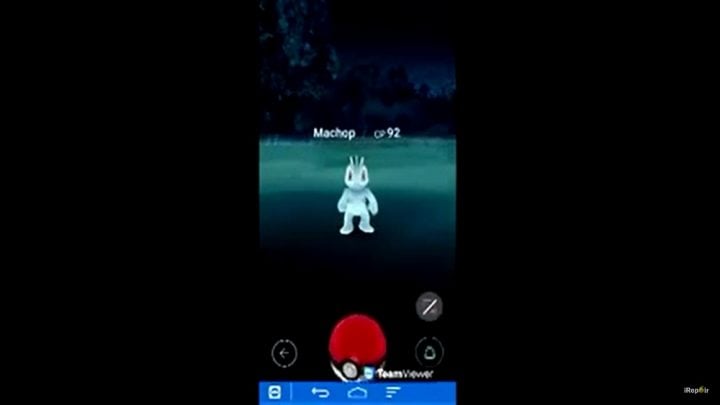 We've known for some time that you'd be able to capture creatures. Niantic Labs itself unknowingly leaked that detail. It was later confirmed in a press release sent to media outlets and posted to the Pokémon website. What we hadn't seen is the game's capture system in action.
This new Pokémon Go gameplay video shows us just that. In the video we see the player trying to snag a wild Machop that he's run into. A glowing circle in the middle of the screen basically acts as a guide, with players taping on their screen to get the timing just right. How successful an attempt at capturing a creature is seems to be all about timing and the quality of the PokéBalls they're throwing.
We already know that there'll be more than just the standard PokéBalls in Pokémon Go. The player in the video actually unlocks them with a quick capture job.
Pokémon XP & HP
Early on, we couldn't be sure how much depth Niantic Labs and Nintendo would bring to what's essentially a light, mobile version of the franchise. Some rightfully worried about the game being watered down to ensure that faithful fans would still run out to purchase a Nintendo 3DS and the latest main version of Pokémon.
We're still a little unsure on that to be honest, but Pokémon Go gameplay footage has confirmed that some of the depth from the other games is present. HP and XP seem to be just as big of a deal in Pokémon Go. If a creature runs out of HP in the other games, they're down for the count. We're pretty sure that this is how'll they'll work in Pokémon Go too, but there's been no leaked video of any sort of combat.
Evolution Shards
Earlier videos hinted that evolving your Pokémon in Pokémon Go would require players to have a certain amount of Evolution Shards in their possession. This latest Pokémon Go gameplay video still doesn't show the shards in action. It also doesn't reveal where Evolution Shards actually come from. It does confirm, again, that they're on the way.
Ability to Release Pokémon
At one point during the Pokémon Go gameplay video, the user scrolls down to the profile page of a Machop, revealing a release button that players will be able to use in the event they don't want a specific creature anymore. It's unclear why someone would do that since we haven't heard about limits on how many creatures someone can capture. The other games do place limits on the amount of creatures you can carry, but you're able to offload extras at PokéShops scattered throughout the world.
Gyms & Gym Construction
Pokémon Go relies heavily on augmented reality techniques. The idea is that players will feel more immersed in a game if the game world and the things that they do in the game world are tied to the world that they inhabit.
This is the first time that a Pokémon Go gameplay video has showed off Gyms and Gym construction. In the game, players band together to create their own teams and gyms against rival teams and team members.
All told, this new Pokémon Go footage provides another great, if not completely unseen, look at how Pokémon Go will look and work when it finally arrives for those outside the Japanese beta experience. We do know that the Pokémon Go release date is still set for this year, and that you'll need an Android smartphone or iPhone to play the game as it's not coming to Microsoft's Windows operating system.
Read: Pokémon Sun & Moon Release – What We Know
Nintendo has a big year planned for Pokémon fans. Besides the Pokémon Go release, there's also the new Pokémon Sun and Pokémon Moon titles.