Pokémon Go Leaks: A Look at How Gyms Work
Video game developer Niantic hasn't said when to expect Pokémon Go, but that isn't stopping the mobile video game development studio from improving on the beta release that's available to some lucky users. In Japan and Australia, owners of Android smartphones can test the new role-playing game's mechanics, features and extras. They can roam around their neighborhood battling Pokémon and collecting items from the different PokeStops around them.
It was in Pokémon Go leaks that we first learned about PokeStops and the character creation features that the game offers. Now new leaks have revealed what players can expect from Pokémon Go's most important mechanic: Gyms. We have new information about the game thanks to users that are taking part in the Pokémon Go Field Test internationally.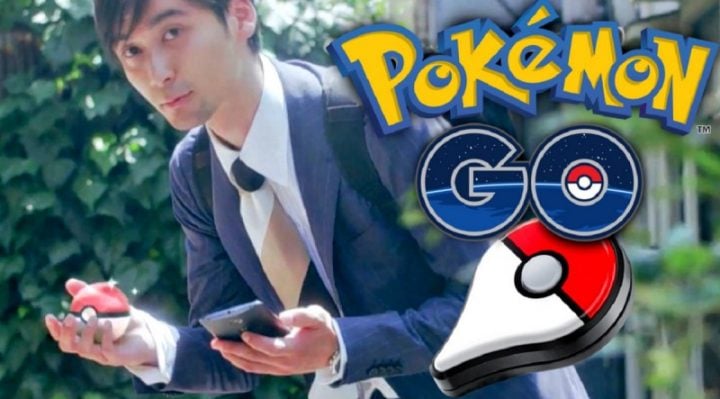 Here's what we know about Gyms thanks to Pokémon Go leaks.
Pokémon Go Teams
It was leaks a few months ago that first revealed Pokémon Go teams. A large part of the game revolves around capturing and training up the wild creatures scattered around your neighborhood. The different teams are what add some territory control to that mix. In the game, there are three different teams, each with a color taken from the original three Game Boy Color titles from the series: Red, Blue and Yellow.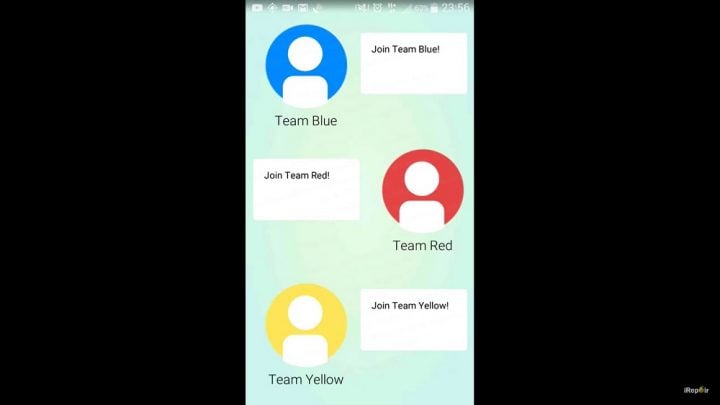 The first time you arrive at a Gym you're asked to choose a team in this three-way battle for territory. If a Gym is empty, you can leave a single Pokémon behind to do battle with members of the other two teams.
Pokémon Go Gyms Are Scattered Through the Map
Pokémon Go leaks have revealed that Gyms are very, very similar to how PokeStops are handled in the game. That is, they appear around you at different neighborhood landmarks. You have to walk to those landmarks to interact with a Gym. On the in-game map, there's absolutely no way that players can miss a Gym in their area. They appear in the game as a floating platform with a stylized G floating overtop them.
Leaving Pokémon Behind at Pokémon Gyms
Again, once you've claimed a Gym for your team, you have to ready the Gym's defenses. If the game is as successful as Niantic and Nintendo hope it is, players from other teams will frequently stop past your Gym to try to wrestle it from your team's control and expand their influence.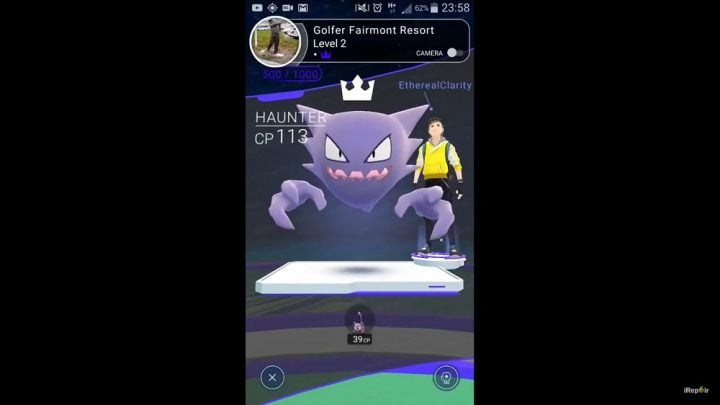 This week's Pokémon Go Leaks reveal that leaving behind a Pokémon isn't as cut and dry as some believed it would be. The Gyms look like a platform in the game map because that's part of their mechanic. Pokémon left at a Gym won't return to their owner's party until they're knocked off the Gym platform by an opposing team.
In effect, Niantic is forcing users to think long and hard about which members of their team they are willing to sacrifice in the short-term to fend off opposing teams at Gyms.
Training at Pokémon Go Gyms
Gyms are where Pokémon Go players will head to for training. In this week's Pokémon Go leaks, someone participating in the game's beta leaves behind a Haunter. That same user then battles that Haunter with a Rattata. The battle is pretty brutal, with the Haunter quickly doing damage to the tiny Pokémon. After the battle has ended, the player gets a brief summary of how that Gym is performing thus far. The breakdown includes a look at how many Pokémon the Gym has defeated, how much XP has been earned and how much Gym Prestige it's picked up. This screen is one of many that also confirms Gym Levels for Pokémon Go.
With the Pokémon Go Field Test having expanded recently into Australia and New Zealand, there's no doubt that we'll see even more Pokémon Go leaks as we get closer and closer to the game's launch. From other leaks we've learned that the game overlays creature encounters in real-life areas using the player's rear-facing smartphone camera. We also know that Evolution Shards will let trainers evolve their line-up into more powerful creatures over time.
Pokémon Go will launch worldwide sometime during 2016. Niantic and Nintendo haven't said exactly when. We also know that Pokémon Go will be completely free to download from the iTunes App Store and Google Play Store. In-app purchases will give players the opportunity to enhance their in-game experience, but we're not sure how that'll work just yet.
As far as we know, the Pokémon Go Plus is still launching alongside the game. Pokémon Go leaks haven't revealed anymore features of the accessory besides notifications. Instead of keeping your phone out, the Pokémon Go Plus is designed to alert players when there's something interesting in the game nearby. We don't know how much the accessory will cost.

As an Amazon Associate I earn from qualifying purchases.