Pokémon GO Plus Release Date Delayed
iPhone and Android lovers around the world are well on their way to catching the dozens of creatures available in Nintendo and Niantic's Pokémon GO. Unfortunately, they'll have to keep staring at their smartphone displays while trying to nab a high-level creature in the augmented reality game. This week Nintendo, Niantic and The Pokémon Company confirmed what many already suspected. They announced a Pokémon GO Plus release date delay.
Nintendo announced the Pokémon GO Plus release date delay in a message on social networking site Twitter earlier today. Pokémon GO is a mobile phone game that uses augmented reality techniques to let players imagine Pokémon around them.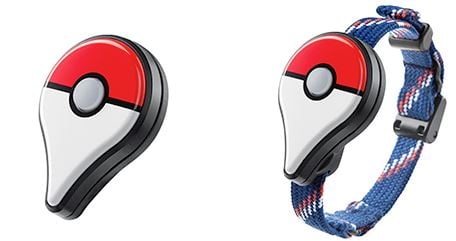 Read: Pokémon GO Plus Pre-Orders & Delay Details
Originally, the plan was to make the Pokémon GO Plus available to players sometime in July. The game itself launched at the beginning of the month. As July wore on and the excitement for the game grew, news on the accessory remained scarce. Now Nintendo is saying that it plans to deliver Pokémon GO Plus to stores sometime in September. The company hasn't changed the accessory's price tag, it'll still cost $35.99 for users to purchase, whether they pre-order or wait to purchase until it comes out.
Read: 13 Pokémon GO Tips for Beginners & Novices
The point of Pokémon GO is to visit PokeStops and Gyms to battle with other Pokémon and collect essential items. To do that effectively, players need to roam around their neighborhoods and search for the creatures. They could be anywhere, at any time. The Niantic-made game uses a smartphone's camera to show Pokémon in real-world locations. GPS sensors let the game's servers know where players are in real-time.
Because PokeStops and Gyms are at real-world locations, players often find themselves navigating through areas they aren't familiar with or don't visit that often. Pokémon GO players can be picked out of a crowd pretty easily because they're holding their phones in front of them, waiting to collect items the moment that they're close enough to a PokeStop to claim them.
The #PokemonGO Plus accessory will now be released Sept 2016 instead of the originally expected end of July launch. https://t.co/QgjZf1aAV6

— Nintendo of America (@NintendoAmerica) July 27, 2016
What Pokémon GO Plus allows players to do is play the game without gazing at their smartphones. The device has Bluetooth 4.0 LE support so that it communicates with user's smartphones without hogging too much battery. It can be worn on the belt, or on a wrist with a strap. When Pokémon GO Plus vibrates, players know that they're near a Pokémon. Rather than pull out their phone to capture it, the device has a tiny button that lets them do that. It's a clever solution for safety and battery life concerns.
After the delay's announcement, many speculated that Nintendo simply hadn't made enough of the accessory to meet interest in the game. In a statement sent to Tech Radar, Nintendo confirms that's not the case at all. Instead, we owe the Pokémon GO Plus delay to developer Niantic Labs not having the proper support for the accessory baked into the game yet.
"The delay is due to the preparations for the Pokémon Go application update in order to optimize Pokémon Go Plus" the statement starts.
"In order for us to offer new experiences to play Pokémon Go with Pokémon Go Plus with a quality level high enough to satisfy as many people as possible, we decided that it is necessary to take enough time for the completion."
The gaming company isn't ready to talk a specific release date within the month of September, unfortunately.
Read: How to Find Pokémon GO Plus in Stock
If there's a benefit to the delay, it's that Nintendo should have enough time to make even more of the accessories. Despite them not having a specific release date, Pokémon Go Plus pre-orders clearly outstripped supply. Amazon and GameStop sold out of their allotment within hours of them going live. They've yet to return to Amazon for pre-order.