Pokémon Go Release Date Missing As Super Bowl Ad Debuts
Video game developer Niantic and the Pokémon Company still haven't shared a potential Pokémon Go release date. That isn't stopping some hopeful gamers from talking up the highly anticipated mobile game. Some reports even indicate that a Pokémon Go Beta has begun.
Nintendo, The Pokémon Company and Niantic Labs revealed Pokémon Go early last fall. As its name suggests, Pokémon Go is a another title in the long-running series of role-playing titles that let gamers become a Pokémon trainer. Pokémon Go is similar to past games in the series; players capture, battle and trade the same creatures from the other games. Pokémon Go is different in one major regard: It'll be available on iPhones and devices running Google's Android operating system.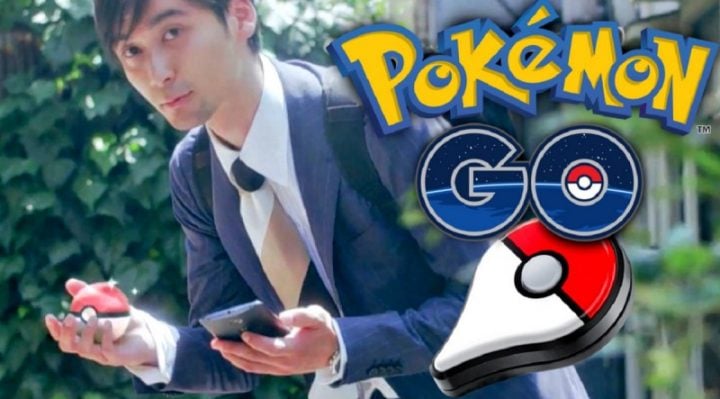 Update: We've learned a lot about the Pokemon Go release since this ad debuted. You can find everything we know about the game's release here.
Since it was revealed, people have wondered when the Pokémon Go release date is. There's still no answer to that, but some thought that it might be revealed on Super Bowl Sunday when Nintendo said a confirmed that it would air a commercial for Pokémon. Today, the company revealed that commercial, but it didn't contain any outright references to Pokémon Go.
Instead the trailer is a minute and ten seconds of nostalgia and encouragement to train Pokémon in general. It starts with a boy running through a crowded street. Soon, it cuts to people and places around the world; over and over each person and a member of a football time notes that "they can do that." A smartphone is only seen once before the ad features a Pokémon trainer stepping out into the middle of a stadium to throw a Pokeball. The trailer closes abruptly, telling viewers to Train On.
On a second watch through it seems as if Nintendo is referencing Pokémon Go in some places. Most of the people in the add are seen watching something in the real world. For example, the boy the commercial opens with makes his way to the front of a crowd where fire Pokémon could be battling. At the end of the commercial the Charizard, Magneton and Gyarados that we see rendered as if they're in the real world.
Real world is exactly the feeling that Niantic and the Pokémon Company are aiming for with Pokémon Go. Skipping the traditional game interface, Pokémon Go uses the technology inside a user's phone to simulate what the world would be like if the creatures actually existed. No walking in game, to catch Pokémon, in the game you need to explore the world around you. At least as Niantic describes it, Pokémon Go sounds a lot like Ingress, the last game that the studio developed. Ingress also used geolocation information to let players battle for supremacy in a virtual world.
An accessory that users can purchase separately from the game will allow them to interact with the world of Pokémon when pulling out their phone is too much of a hassle. Pokémon Go will also let players in the same general area battle with each other and trade creatures.
Nintendo said today that a shorter version of the commercial Nintendo revealed today will air on February 7th during the Super Bowl.
As for the Pokemon Go Beta Release, it seems there's not much new to report. Citing Movie Pilot, some outlets have concluded that there's a Pokemon Go beta already available to iPhone and Android users. Gotta Be Mobile couldn't find much of anything to back that up, much less any official news regarding when such a beta might be available to everyone.
To be clear, it would make sense if there was a Pokémon Go Beta before the game arrives in final form, but Niantic and the Pokémon Company have said nothing about it being in the immediate future.