Pokemon Go Release: 7 Things Videos Have Leaked
Excitement for the Pokémon Go release just won't die down. Ever since Nintendo and developer Niantic Labs announced the game last year, there have been think pieces and celebrations every time we learn anything new about it.
New leaked video footage has people excited too. Pokémon Go is a huge departure for Nintendo. Role-playing games in the Pokémon franchise have always been the bastion of Nintendo's mobile gaming consoles. Through emulators and downloadable ROMs, dedicated fans have loaded the older games onto their smartphone or tablet, but that was never officially supported. Pokémon Go is coming to iPhone and Android free.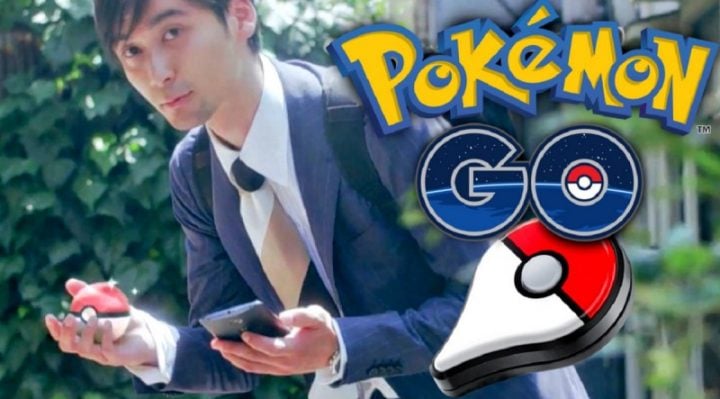 These videos don't contain any hint of a wider Pokémon Go release in the next few weeks or months. They do confirm a few things coming in the game we couldn't be sure of before.
Read: Pokémon Go Release: What We Know Now
Trainers Have Their Own Progression System
One of the first things we noticed in the videos is that Pokémon Go Trainers have a leveling system of their own.
Along the bottom of the screen during the demo is a profile bar. That profile bar contains all the information players need to know about their Pokémon Go character, including an avatar, their profile name, the kinds of Pokémon there are nearby and their level. For example, the Lynn96 account used in this demo is at Level 9, according to what's shown on-screen.
A leveling system for Pokémon Go Trainers is a big development. In other games, the Pokémon themselves acted as a basic leveling system, giving players the ability to reach new places and unlock new character abilities depending on what level the Pokémon in their party were. For example, Cut let players go to new places, but only after they'd progressed enough to unlock the ability for one of their creatures.
It seems like Pokémon Go will might use Trainer XP to unlock new abilities and better manage what content is available to users. It might also be used as a quick way to gauge how effective players might be against another Trainer before they battle.
Pokémon Appear Around You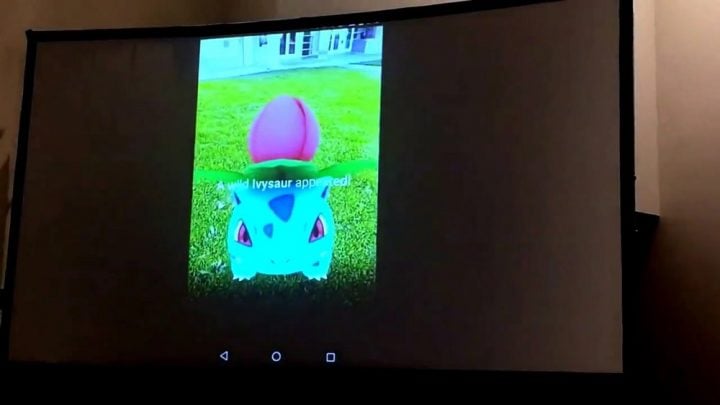 Using augmented reality techniques, Niantic Labs hopes that players will feel more immersed in their own world instead of off in another. Overlaying potential Pokémon to capture in your real neighborhood is one way that Pokémon Go helps achieves this.
Video footage showcases another technique that'll keep this immersion going. When battling or attempting to capture a creature, Pokémon Go uses the iPhone or Android camera to capture footage around the location. The Ivysaur in the video appears among the grass in a real-world location. As the user moves, the tiny grass monster stays in place, giving the player feeling that they are actually standing in front of a Ivysaur.
In-Game Currency is Called Crystals, It Seems
Pokémon Go will be absolutely free for anyone to play, Niantic Labs and Nintendo confirmed that months ago. Naturally, the game exists to make money though, hinting at some kind of micro-currency for players to either grind for over time or purchase outright using real money. The leaked Pokémon Go footage confirms the existence of "Crystals," which could be the in-game currency we all knew was on the way after finding out that the game would be free.
Great Ball, Ultra Ball & Master Ball Confirmed
You can't have Pokémon without the Poke'ball. Not only is it iconic at the point, some speculate that it's one of the things Niantic Labs and Nintendo will charge for.
That hasn't been confirmed at this point, but we do know that more than just the regular Poke'ball is making its way into the game. During the leaked Pokémon Go demonstration, the presenter attempts to capture a wild Ivysaur that he's found. For his first attempt, he throws a regular Poke'ball. When that doesn't work, he dives into the game's menus, confirming that the Ultra Ball, Great Ball and Master Ball are all coming to the game.
Capturing a Pokémon Adds Them to the Pokédex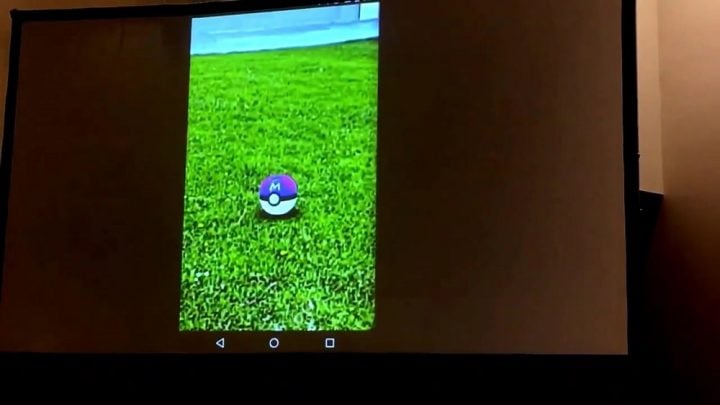 Another staple of the franchise is the Pokédex. Available even in the earlier games, the Pokédex has always allowed Trainers to learn more about the creatures that they capture and how they evolve over time. We hear the presenter confirming that capturing a creature automatically adds them to the in-game Pokédex.
Pokemon Go Evolution Shards
The latest video to leak containing parts of the Pokémon Go experience hints at something we hadn't heard of before: Evolution Shards.
We don't know much about the Shards right now, just that players will be able to collect or purchase them in the game. The video doesn't show a player actually evolving a creature, just looking through a creature's stats. Presumably, Evolution Shards will work almost exactly like Evolution Stones in other games in the series work already. Applying them to the creature instantly begins an evolution. Unfortunately, it looks like users will have to save up for more than one Evolution Shard, unlike Evolution Stones.
Pokémon Eggs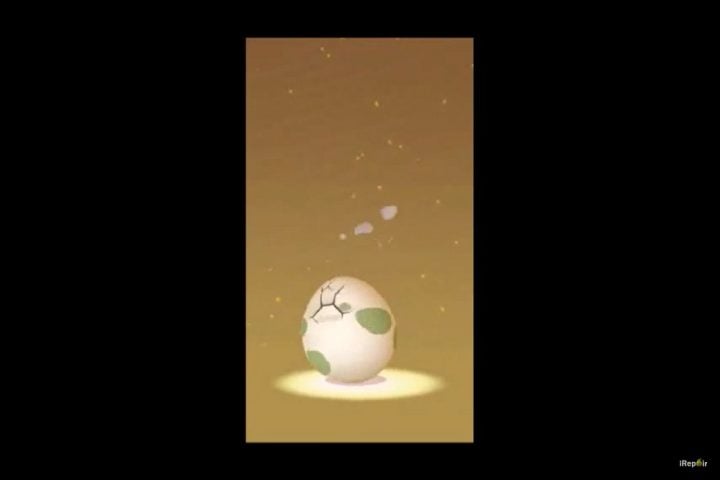 We do get our first look at a Pokémon Egg actually hatching. In the video, the user hatches a Seel. Nintendo and Niantic have already confirmed that hatching an Egg in the game requires players to walk around in the real world and incubate it.
Unfortunately, nothing new is revealed about the Pokémon Go release date in either video. We do know that it's coming this year and that it'll begin testing in Japan very soon.