Pokémon Sun & Moon Buying Guide: All the Things Coming This Month
When Nintendo wraps up its 20th Anniversary for the Pokémon franchise later this year, it'll do so with a bang. Forget Pokémon GO, though interesting and available to millions, it'll take months of updating before it reaches the level of depth that Nintendo plans to offer owners of the Nintendo 3DS and Nintendo 2DS later this month with Pokémon Sun and Moon.
Announced this past February, developer GameFreak has stuffed the new releases with tons of content and mechanics. Rather than take players back to one of the already established areas, Trainers venture to the Alola chain of islands in this game. A new line-up of creatures native to the region will offer players a chance to build their perfect team. In addition to these native Pokémon, there are evolved versions of older creatures and special regional variants to collect. The game's Pokedex is a Pokémon itself. There are new arena battles, Z-Moves to use and Pokémon to ride as players explore the different islands that the region has to offer.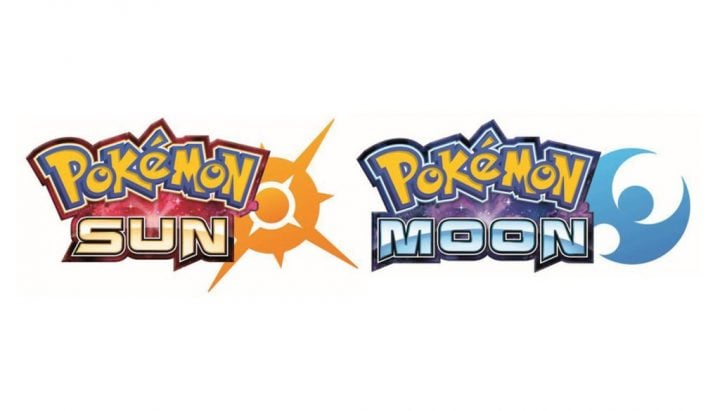 Alola is modeled after the Hawaiian chain of islands in the Pacific Ocean. It has distinct areas of its own, complete with Trainers to beat and challenges to master.
Read: Surprise Pokémon Sun and Moon Release Revealed
Pokémon Sun and Moon launches on November 18th everywhere except Europe. If you're already planning on purchasing Pokémon Sun and Moon later this year, here's a breakdown of what you can expect.
Pokémon Sun and Moon: Which Version Should You Get?
Selling for $39.99 Pokémon Sun and Moon will continue some traditions long-established by older counterparts. For starters, which version of the game you purchase determines what legendary Pokémon you can expect. The games take their themes from the legendary creature players have the opportunity to capture in them. Pokémon Sun features Solgaleo. Pokémon Moon features Lunala.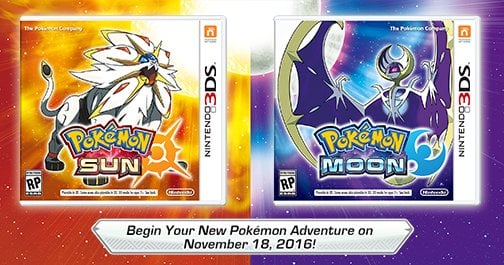 These two games are coming to the Nintendo 3DS family. What that means is that everyone with a Nintendo 3DS will be able to purchase and play them, either by getting a physical copy at a retailer or downloading them through the Nintendo eShop. The Nintendo 2DS is part of the 3DS family, thus its owners can play the game too. A New Nintendo 3DS XL in Black costs $199, but used versions can be had for cheaper. The Nintendo 2DS is just $79.99 with a copy of Mario Kart 7.
As we get closer to launch, Nintendo may unveil hardware bundles that include a copy of either game, but buyers shouldn't count on that happening.
Read: All the new Pokémon in Pokémon Sun and Moon
Nintendo is yet offering any pre-order extras with the game. Neither are retailers, like GameStop and Best Buy.
Pokémon Sun and Moon Extras
It's pretty much a given that must-have items aimed at Pokémon Sun and Moon buyers will turn up by launch. Some of them are already available for pre-order, or have just been revealed.
Pokémon Sun and Moon Official Strategy Guide
The Pokémon Sun and Moon Official Strategy Guide is meant for anyone picking up the game at launch, who wants a detailed overview of what to expect from it. Published by Prima, it'll cost $24.99 and include all sorts of tips, tricks and instructions for getting the most out of the game.
GameStop has a regular version of the Pokémon Sun and Moon Official Strategy Guide available for pre-order now. In addition, there's a Collector's Edition version that comes with a hard cover and what Prima describes as "bonus content" not available in the regular version. The enhanced Strategy Guide costs $39.99.
Nintendo 3DS XL Pokémon Sun and Moon Bundle
The recently announced Nintendo 3DS XL Pokémon Sun and Moon Bundle gets gamers a New 3DS XL handheld plus a custom Sun and Moon themed cover. Solgaleo and Lunara are embroidered over the black cover in white stenciling. The custom themed system will launch on October 28th. GameStop already has the $199.99 handheld console available for pre-order.
The Pokémon Sun and Moon Dual-Pack
In order to get the most out of any generational upgrade — and catch as many creatures as possible — you need to trade with other people. Or you can purchase both Pokémon Sun and Pokémon Moon, which is what Nintendo is encouraging with a newly announced dual-pack.
The dual-pack will include both games and a code to redeem 100 in-game PokeBalls. This way, users can experience the creatures that both games have to offer. It'll cost $79.99, the same amount that purchasing both games separately.
Pokemon Sun and Moon Official Strategy Guide Collector's Vault
Those in need of something to remember Pokemon Sun and Moon by long after launch need search no further than the Official Strategy Guide Collector's Vault that goes on sale December 9th.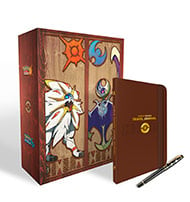 The collector's box comes stuffed with trinkets. There's a journal stuffed with 240 pages of Alola related content, a themed pen, thank you card signed by the development team, a lithograph, exclusive Aola region poster, bookmark, decals and a hardcover official strategy guide. GameStop is already offering pre-orders of the Collector's Vault.
Pokémon Sun and Moon Z-Ring
Pokémon GO will become one of the first games published by Nintendo and The Pokémon Company to use a wearable device to extend its experience beyond screens. It turns out that Pokémon Sun and Moon will follow it.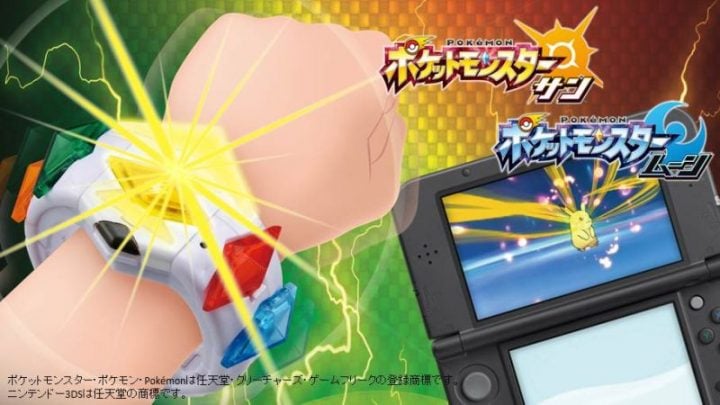 Read: Pokémon Sun & Pokémon Moon Release: Starter Pokémon Revealed
In Early August, Nintendo posted another video stuffed with new features from the upcoming games. That video included footage of a new type of attack called Z-Moves. Using Z-Crystals for Pokémon and a Z-Ring for their in-game Trainer, players can unleash devastating attacks on enemies. A Z-Ring accessory Nintendo plans to make available later this year will glow and vibrates as players use these Z-Moves with their Pokémon. The idea is to make Pokémon Sun and Moon more immersive than any previous game in the mobile franchise.
Read: Details & Pokémon Z-Ring Pre-Orders for Pokémon Sun & Moon Explained
The Pokemon Z-Ring will cost shoppers $32.99 this holiday season. Right now, there are no in-store versions of the game that come with the accessory either. Just remember to set aside some extra cash if you want everything that Pokémon Sun and Moon has to offer.
Pokémon Sun and Moon PokeBank and Transfer
For months, Nintendo and GameFreak have teased the ability to get every creature that's ever appeared in the series into these new games with the PokeBank and PokeTransfer services. Both services will appear in early January, and when they do they'll have a cost associated with them.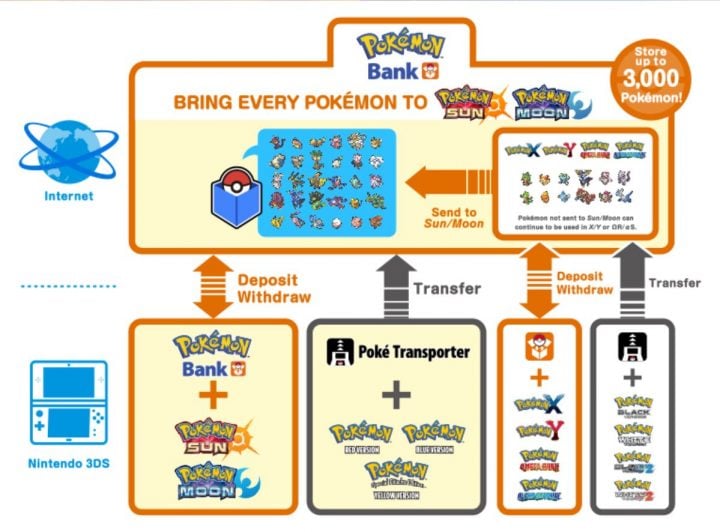 Both are wrapped in a $4.99 yearly fee that Nintendo will charge gamers directly.
Read: Pokémon Sun and Moon Deals: All the Ways You Can Save
Gotta Be Mobile will have more on the Pokémon Sun and Moon release as we learn more about the game, Z-Ring, guides and anything else that Nintendo and GameFreak surprise players with before it arrives on store shelves.

As an Amazon Associate I earn from qualifying purchases.