How to Politely Lay Off The Family Thanksgiving Tech Support
It has already happened. I've got several places to visit and celebrate Thanksgiving this year. And given that this is the first Thanksgiving we're celebrating back in Chicago it promises to be a big deal at each stop along the way. (We actually had one of those stops this past weekend.) Of course being a geek who blogs about gadgets means that some in my family look at a holiday visit as a house call to fix what ails their computer, Tablet, or smartphone. It happens every holiday. And I got the second email from a relative this morning saying they couldn't wait to see us this weekend. Wait for it…. because they have a tech issue they need to ask me about.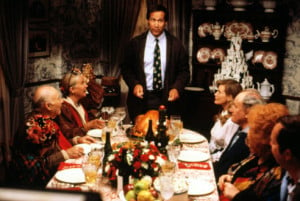 Now, most of us would do anything for our family members and I'm no exception. Especially if they are stressed out. It's not that I don't want to help, but I actually like to use holiday visits to turn off and tune out to the world of gadgets around me. I'd rather be with family and friends in real time than spend time dealing their gadgets as the family Thanksgiving tech support. So, I've come up with a new plan for this holiday season.
The aim is to make family members a little more self-sufficient with their tech issues. When an issue is brought to my attention I'm asking a simple question: "Did you search online for a solution?" I know the answer will be "no." So, my pre-planned follow up is this:
"Go do a search online for your issue. If you can't find it let me know. If you can find others with your issue see if you can follow the instructions you might discover. If you're still having trouble I'll come and walk you through trying to solve it."
It won't completely remove the burdens of helping out, but I'm hoping it will at least allow me to spend a few more minutes with family and friends instead of with their devices. There used to be a time that I would carry a little toolkit with me on these kind of trips, but I stopped doing that several years ago. I'm hoping this will be a kinder, gentler approach than what I tried last year. Then I simply said, you need to get a new fill-in-the-name-of-your-gadget, and left it that. Believe it or not, most took that advice. So, I felt a little guilty about that.
This plan will probably fail. But, we'll see how it goes. There's nothing like giving the gift of a little education, right?
How about you? Are you your family's one person gadget repair person? Let us know how you handle the situation. Do you find it to be a bother? Something you look forward to? We'd love to hear from you and your experiences.

This article may contain affiliate links. Click here for more details.