Poll: Are You Buying the New iPad?
Apple has finally taken the wraps off of its new iPad, a device that will be replacing the company's extremely popular iPad 2. The device features 4G LTE connectivity on both AT&T and Verizon Wireless, a powerful new A5X processor, and of course, the new Retina Display that offers quadruple the resolution of the previous iPad models.
Needless to say, it's an extremely exciting device.
The device is up for pre-order today and will launch in several countries including the U.S. on March 16th. As expected, it's going to feature the same exact price as the previous models. The starting price, for a 16GB Wi-Fi only version of the new iPad will be $499.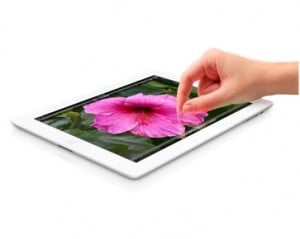 Those that want to pick up the most expensive iPad, which will be the 64GB 4G + Wi-Fi model, will have to shell out the usual $829 price tag.
Clearly, this is tablet worth taking a look at if you're in the market for a tablet. However, for many of you, a look is as close to a purchase as you're going to get.
Maybe it's the lack of connectivity on Sprint.
Maybe it's the lack of a 128GB option.
Maybe you don't want to shell out the money.
Maybe you're just uninterested in what the new iPad has to offer.
And lastly, many of you might be on the fence about whether you want to buy a new iPad or not. Perhaps you already own the iPad 2 and feel like it's going to be a struggle to part with it. Or maybe you're just undecided on whether or not you need a tablet at all.
Whatever the case may be, we'd love to hear from you.
[polldaddy poll=6015374]