Popular Science Names Tohsiba R400 in Best of What's New 2007
We haven't heard much lately about Toshiba's R400 Tablet PC and Wireless Dock combo, and in my opinion, that is probably due to the steep price point. But Popular Science has recently named the R400 with Wireless Dock among its Best of What's New 2007 Awards.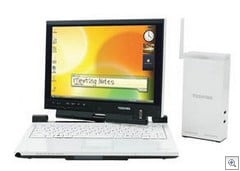 Via Tablet PC Talk

This article may contain affiliate links. Click here for more details.