Potential Galaxy Note 3 Leaked Images Show More Refined Design
Newly leaked images for what is believed to be Samsung's next generation Galaxy Note 3 phablet show a design that's more refined with more subtle curved corners. The design shows off a design with what appears to be relatively thin bezels, though the side bezels don't appear to have shrunken as dramatically from the Note 2 to the Note 3 as they did on the Galaxy S3 to the Galaxy S4 flagship smartphone. Still, Samsung is bringing back a more angular look with corners that have smaller radius curves, showing a sleeker and more refined styling.
Not a lot of details about the phone is revealed from the leaked images that were posted on Sam Mobile.
And according to Techtastic, the device has already been shipping in very low quantities for research and development purposes. Likely, Samsung is still working on refining the design and is internally testing the device with its employees.
The Note 3 has a model number of SM-N900 and is expected to be headed to the Bluetooth Special Interest Group in the coming weeks for Bluetooth radio approval.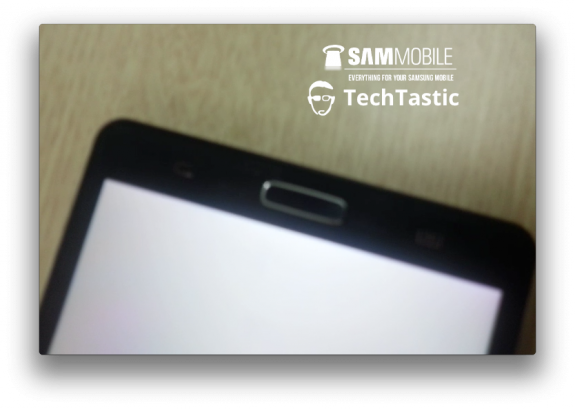 Originally believed to be sporting a new generation of flexible display, Samsung had later confirmed that flexible displays aren't coming this year. It is now believe that the Galaxy Note 3 will utilize a 5.99-inch (essentially a 6-inch display) screen with a full HD 1080p resolution, likely using the company's HD Super AMOLED screen technology.
The device is expected to debut with the same 13-megapixel camera as the Galaxy S4, though recent rumors suggest that Samsung is exploring adding optical image stabilization to the Note 3's camera, which will help reduce blurred videos as a result of shaky hands. Additionally, optical image stabilization may help users capture images in low light without having to resort to artificial flash lighting, something that Nokia did with its PureView camera technology and HTC accomplished with the Ultrapixel camera.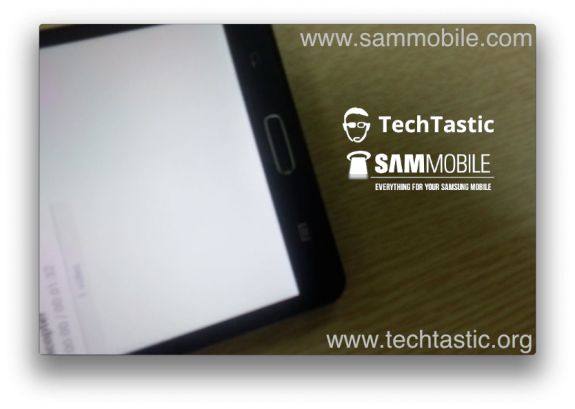 Samsung will continue to bring the S Pen Wacom digitizer to the Note 3 and will offer software customization to bring added value to end users through its TouchWiz Nature UI.
The phablet is expected to use Qualcomm's Snapdragon 800 processor.
The Galaxy Note 3 is rumored to be unveiled at an event later this fall in Germany.