PowerBag Puts a Battery in Your Backpack
Running out of power is a real problem for 4G LTE smartphone users and tablet owners, which is why I was excited to take a closer look at some of these powerful bags during CES 2012.
Instead of relying on battery packs that are too often left at home, the PowerBag approach puts the battery in your bag so that you can charge up your gadgets while you are on the move.
PowerBag's take on portable power relies on a battery pack that can charge up to four gadgets. Depending on the battery option you pick, you can charge up smartphones four times or the iPad once. When you need to charge up your bag, just use the included power cord to plug the bag in.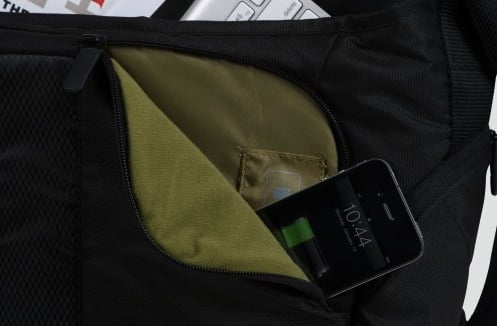 You can charge up the bag with the included power adapter and check your remaining power level by tapping on the battery to see LED indicators. Perhaps my favorite thing about the bag is that it doesn't feel like you have a battery in your backpack.
The PowerBag shown in the video above has pockets dedicated to charging, with Micro USB, mini USB and an Apple Dock Connector so that you can charge pretty much any device you have in your mobile arsenal.
The PowerBag starts at $139 and can be found at Amazon and other retailers.