Pray For Rain To Keep Ed Indoors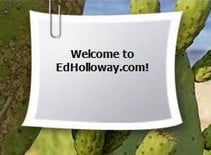 Ed Holloway has made quite a splash in the Tabletscape this week with his Ink Blog plug-in for Windows Live Writer. Now he's teasing us with some more Tablet PC news. First, he continues whetting appetites for an new edition of his Ink Blog plug-in and is actually asking for submissions and requests for what we'd like to see in the next version. Then he tells us he's too busy with his day job to promise a release date. Well, when you read further in this post, he drops the news that his company is working on the release of some new Tablet PC software. That's exciting.
The pray for rain part? Ed says that if the weather is good he's checking out a motorcycle race this weekend. Lousy weather he codes. Anyone know a rain dance?